The question asked of me this week: where would I take visitors in Doha? Clearly, the topic was restaurants. And it got me thinking about the places I frequent, either for comfort food or special occasions. So here's a non-comprehensive listing in no particular order of preference.
Turkey Central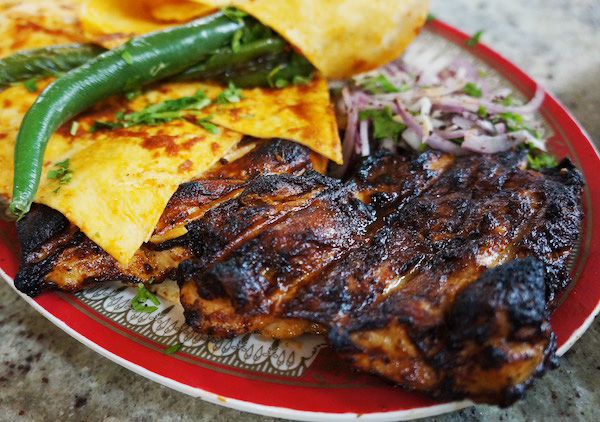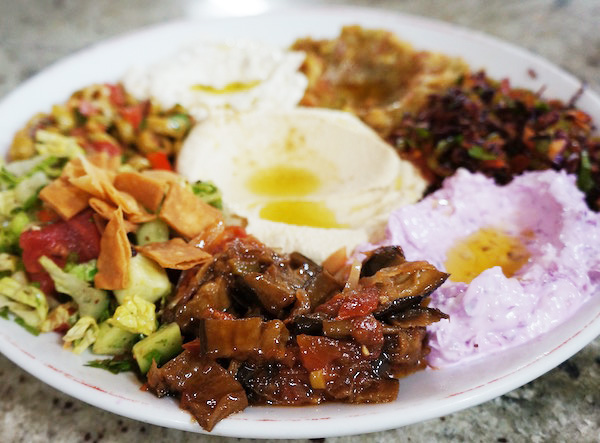 Nothing says Doha better than Turkey Central. You might actually smell the restaurant long before you see it. A column of smoke continually billows from its chimneys, its overworked grills exhaling the essence of flame-kissed chicken and sending the scent all the way down Nasr Street. Turkey Central is the definition of cheap and cheerful. I love the mezzes, particularly the baba ghanoush, cabbage with labneh, and olive salads. The grilled spatchcock chicken is unbelievably flavourful, as are the lamb chops. But the best thing about the restaurant is its clientele. It seems everyone dines here… irrespective of passport or paycheck. I can't think of anywhere else in Doha with the same universal appeal.
IDAM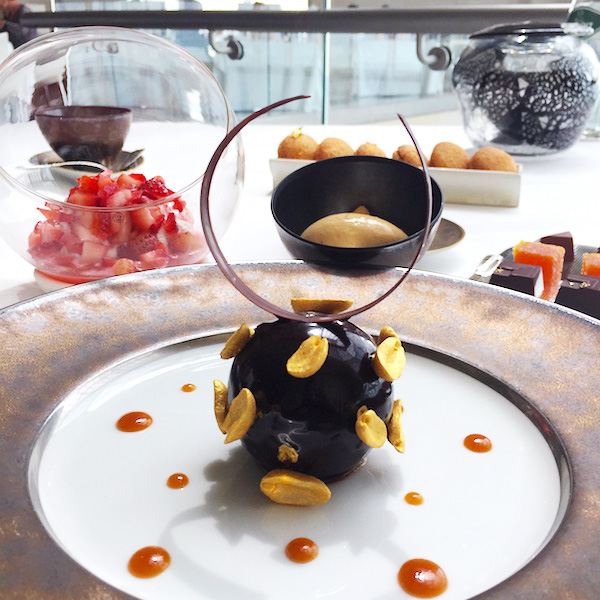 Yes, it's extraordinarily expensive. Yes, the atmosphere is slightly hollow. But the food is nothing less than exquisite. IDAM is the last quote unquote fine dining establishment left in Doha following the closure of Quisine by Guy Savoy (which I mourn each time I use his cookbooks). IDAM sits on the top floor of the Museum of Islamic Art and was designed specifically by Alain Ducasse to present the flavours of the Arabian world in a manner as special as its setting. Because the evening lighting is slightly stark and unfeeling, I prefer coming for lunch, when daylight fills the space with a sense of wonder.  You'll also have to forgive the service difficulties. I recently had to call nine times to make a reservation because no one seems to answer the phones.
Layali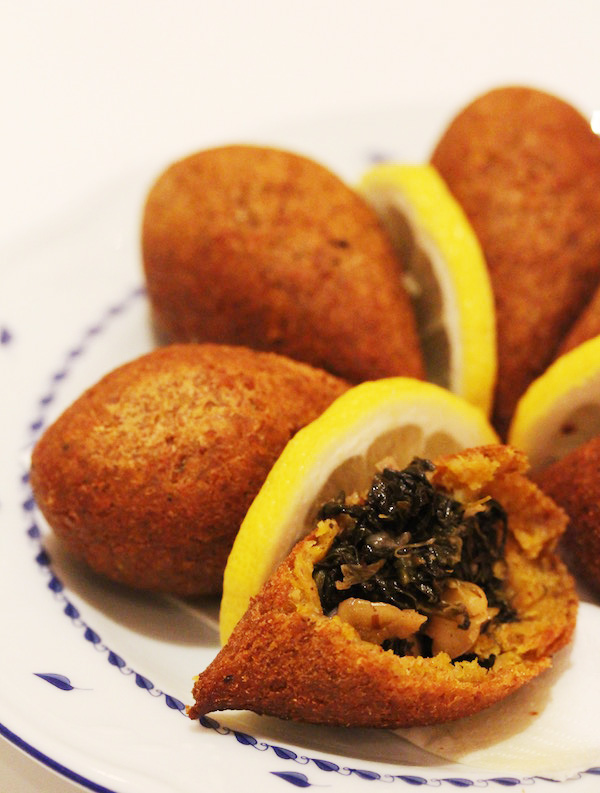 A Levantine meal is not only appropriate but also mandatory for any visitor to Doha. The options for Lebanese eateries can be bewildering, but my go-to one (and not just because it's in my hood) is Layali. I like how the kitchen confidently blends tradition with innovation. You'll find flawless standards sitting side-by-side with nouveau dishes that deserve to be classics themselves; the pumpkin kibbeh and pineapple tabbouleh are two examples that come to mind. Desserts are also fantastic. I typically go for the double trouble of mafroukeh (semolina with clotted cream) and mouhalabieh (rose-scented flan). But even if you don't order any, you'll be served a lovely complimentary platter of fresh fruit.
Al Jazeera Media Café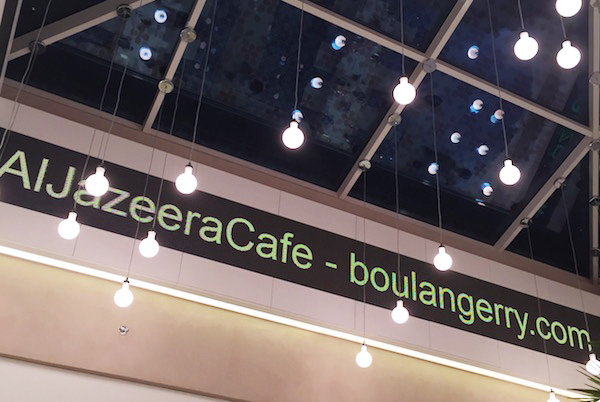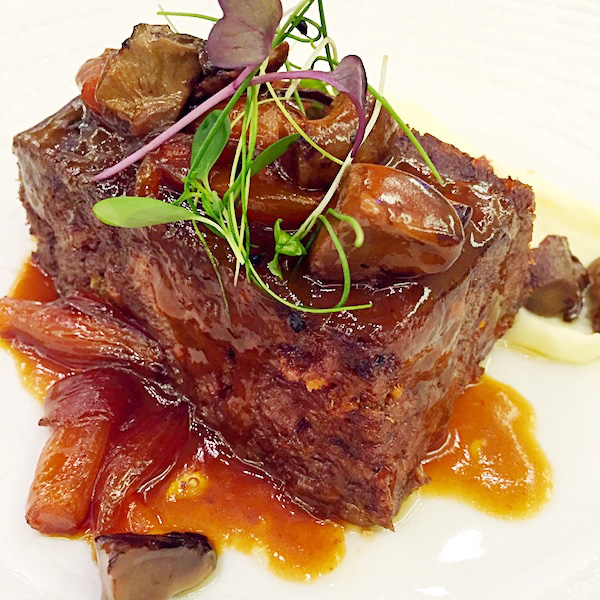 OK full disclosure. I've been with Al Jazeera for a decade now, so my loyalty to the brand might explain my bias. But I genuinely enjoy this "experience store" in Katara Cultural Village. Apart from the working TV studio giving visitors the chance to record themselves reading scripts from a teleprompter of news items (which I gleefully wrote up one day), the café bit is quite decent. The menu ranges from breakfast items to sandwiches and heartier mains. You also get to catch up on global news from the many TV screens in gilded picture frames hanging on the wall. And if you go with an Al Jazeera employee, you get a 25% discount.
Bharath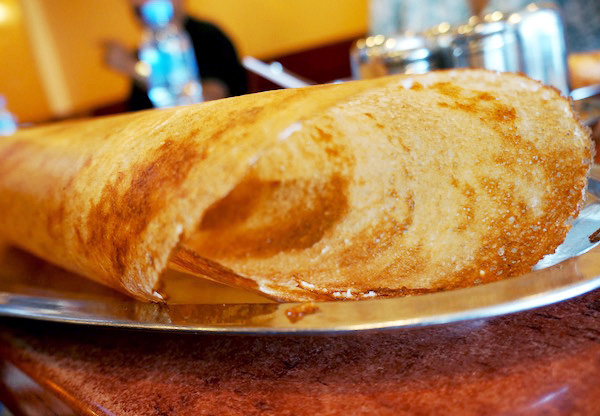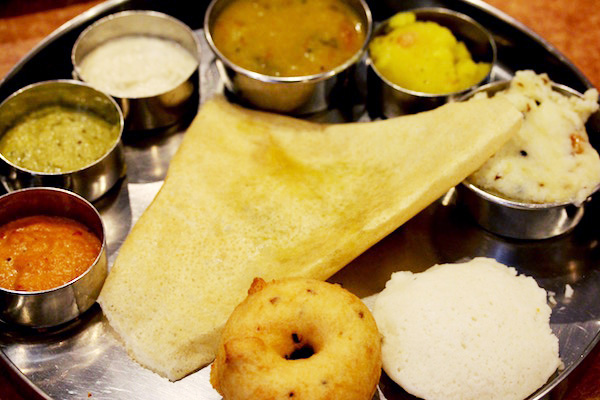 Nearly half of Qatar's population is South Asian, so it's no exaggeration when I say you'll find some mean masala in Doha. Indian restaurants abound here, and one of my very favourites is Bharath. They have a few outlets around the city, including one in Nasrallah Centre next to Jaidah flyover. Here, you'll find obscenely flavourful curries at even more obscenely affordable prices. The two-foot-long paper dosa at QR12 served with unlimited two chutneys and sambar gets my vote for taste and value. Bharath is a cozy little spot, with high turnover, friendly staff, and cheerful customers who don't seem to mind the closely arranged tables.
Brunch at Elements
I've written volumes about the institution of Friday brunch in Doha, including a roundup of what I think are some of the best in town. In summary, there's nothing else quite like it, for hotels take the opportunity to show off the prowess of their kitchens. They'll cram in so much food onto the displays that it's virtually impossible to have one bite of everything on offer. And I think visitors love this largesse. If I had to choose just one for an overall impeccable experience, I'd take out-of-towners to the brunch at Elements, which not only has the perfect mix of Eastern and Western cuisines but also has amazing indoor and outdoor seating areas. When I'm there, four hours of brunch usually stretches well into an evening of just lounging at the restaurant till it's time for dinner.
** This blog is part of a link-up party with other bloggers in Doha, a monthly endeavour by our blogging community to show off all that Doha has to offer.**