This is a tough one to write up. Because I don't want to hate. It dwells on negativity and is generally bad karma.
But it's also bad karma to lie. Or to cheat people of their hard-earned money with false advertising.
Island paradise. World-class facilities. Luxury and exclusivity.
Banana Island Resort by Anantara could be all of this. And it should… for the prices it charges. But the ideals are lofty, which is my way of saying, what a load of hogwash.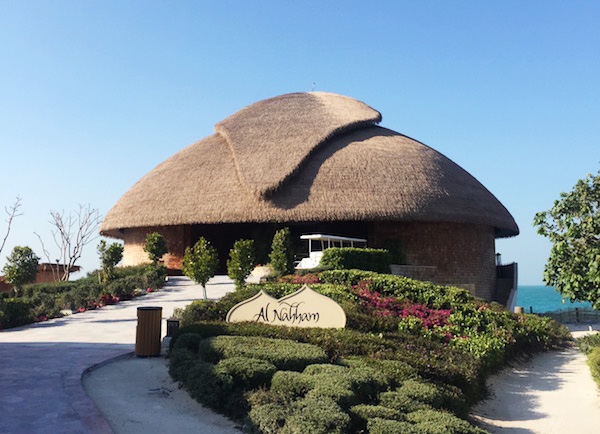 I am waiting on the terrace of Al Nahham. It's now 10 minutes since my partner and I got seated to our table; it still hasn't been set. Ordinarily I'd be getting antsy about the leftover cigarette bud still smouldering in the ashtray. But I try to be diverted by the glorious views of Doha's skyline far in the horizon. I keep telling myself, "It's the weekend. Calm your nerves and enjoy the sea."
Yet my nerves are being tested by the second. Inches from my right foot is a trail of French fries and crumpled tissues with lipstick stains. Not too far from my left foot is a shrimp tail… it's been in someone's mouth and is now lingering by my suede moccasins. Should I be disgusted at the person who occupied this very chair minutes ago to guzzle lunch Neanderthal-style or the hostess who's decided this table is in a state ready for turnover?
After we catch the attention of someone to bring menus and set the table, I have a new target for my disgust: the laundry department. Are they washing the napkins or clawing them? I've inherited some of my grandmother's linen from the 1920s – used and laundered for nearly 100 years – that are in better shape. A general rule of thumb for any five-star restaurant is that if your cloth napkin is fraying, change it. If that's too difficult, use paper ones instead. The shawarma shops do it, and you don't hear me complaining.
Oh, and here's something else the shawarma vendors in Doha get right. They don't serve wilted, brown lettuce. What is this — amateur hour? Maybe the lettuce washer didn't notice. Maybe the chef on the kitchen pass had dim lighting. Maybe the waiter was too busy dodging litter strewn across the dining room. But the plate lands on my table, and this droopy, off-colour leaf stares up mockingly, hoping that maybe I, too, wouldn't mind a vegetable past its prime.
This is no laughing matter. Qatar's Ministry of Municipality and Urban Planning takes food inspections seriously. Last year it made more than 26,000 surprise visits to eateries across the country, a very juicy fact Doha News recently reported on. And just a friendly word of advice, no one is spared, no matter how fancy. At least someone's looking out for us.
My gripes may seem trivial. And perhaps they are. Yet after spending QR200 (per person!) for the 25-minute ferry ride, I am kinda expecting excellence. Oh wait, I forget. For every ferry ticket you present when paying the bill, they knock off QR100. It's so endearing, like a visit to a carnival. With your entrance fee you get a shawarma half off. Really screams luxury and exclusivity, doesn't it?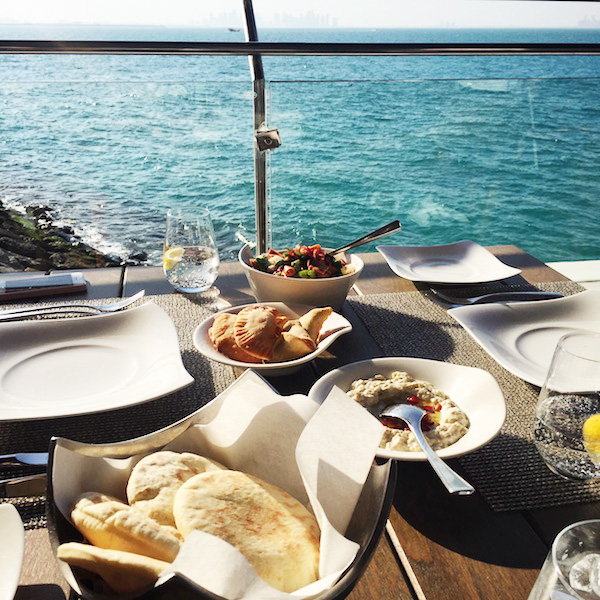 Here are some other minor pointers from a particular nobody who's not so much about luxury but basic hospitality in restaurant service. Yes, it's nice that you finally get someone to clean up the refuse around me… but not 45 minutes into my meal, and definitely not with a broom while I'm eating. See that table over there with the man flailing his arms for attention? You've just served meals to half his family without a placemat, and they're still waiting for cutlery and napkins as their food gets cold. And if somebody asks for the dessert menu, an acceptable answer is (a) Right away (b) I'll be with you in a moment. Not (c) Please wait, I'll get your server. I'm asking for a menu, not a skim soy milk macchiato with extra foam.
A quick word about the food itself, because fair is fair. The kitchen has grilled my seabass beautifully, and the shish taouk, though slightly dried out, has a very pleasing seasoning. The portions are gargantuan, so the price tag doesn't offend as much. And perhaps most crucial to diners here, the dishes are quite photogenic, especially if you get the sea in the background.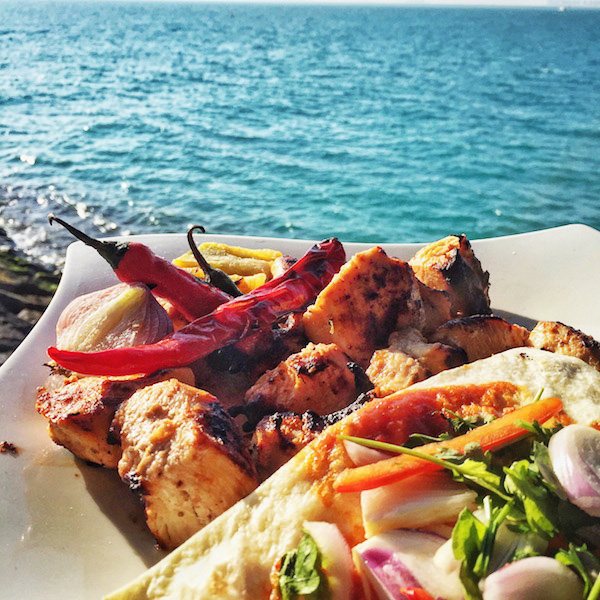 I leave Banana Island huffing and puffing. Perhaps my frustrations stem from expectation. This is supposed to be a resort by Anantara — a brand renowned for class and seamless beauty, an escape to a corner of paradise. Frankly, it's bewildering Anantara would put their name behind this property.
I'm embarrassed on their behalf.