Before I went to Cuba, everyone seemed to share a similar impression: gorgeous country, ghastly food. My experience couldn't be more different… the island, its people and their cuisine were all pretty unforgettable – and in a good way.
Don't get me wrong. Cubans have had it hard living with more than half a century of crushing sanctions and a warped state system of food distribution. But what restaurateurs and cooks have done to preserve their culture and innovate in the face of these challenges is quite astonishing.
Here are some places I really enjoyed in Havana:
Dona Eutemia – Callehan del Chorro, Plaza de la Catedral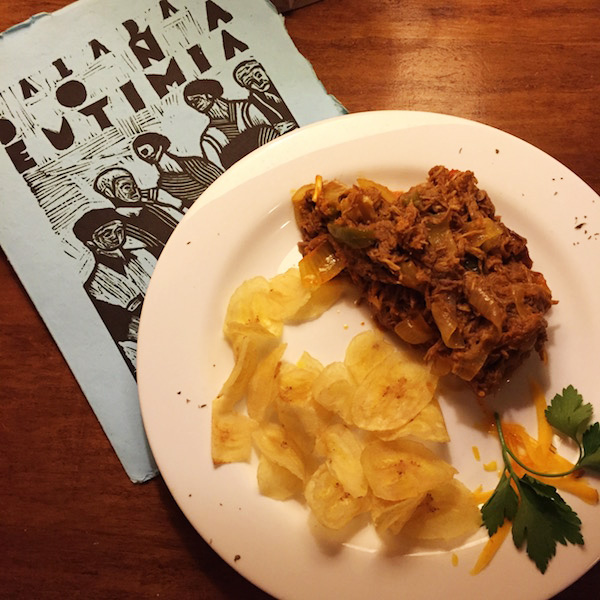 A culinary icon in Old Town. Dona Eutemia was one of the first paladares to emerge in Cuba. It's privately owned versus being state-run. Just a few steps away from the Cathedral, the paladar serves traditional Cuban food in an extremely cosy atmosphere. Prices are staggeringly affordable for being in the touristic heart. The house special is ropa vieja. Directly translated into old clothes, it's a lamb stew that's been cooked till the meat resembles fibres of thread. Just be careful you don't get duped by waiters from neighbouring restaurants luring you into their less than stellar copy of Dona Eutemia.
San Cristobal – Calle San Rafael, Centro Habana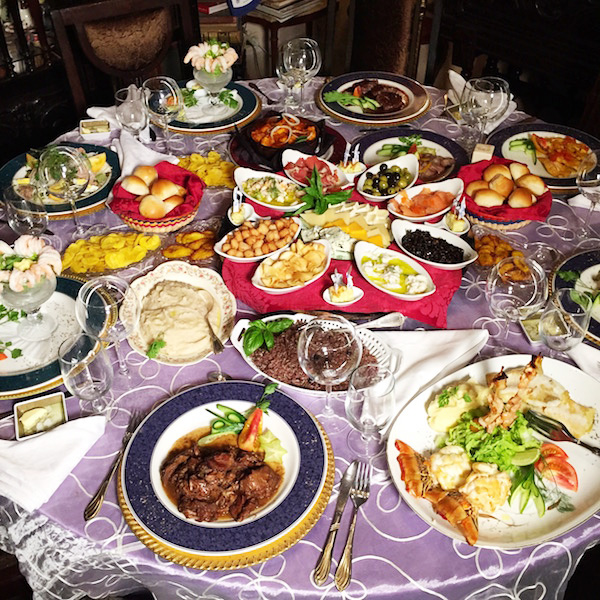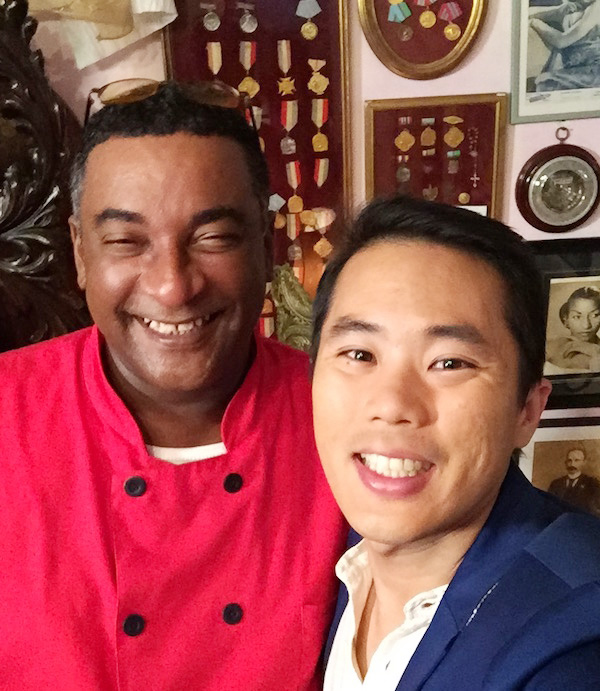 The week I visited, Mick Jagger and Beyonce dined here. Shortly after, Barack Obama popped in for some nosh. The draw of this paladar is the house itself. The chef and owner Carlos Cristobal has decked out his home like an antique museum. Every inch of wall and floor space vies for attention with chintzy collectibles.   His cooking is a fusion of Cuban and Spanish flavours. The ceviche is top-notch, as is the house special of stewed pork. Also worthy of trying is eponymous San Cristobal pudding for dessert or the very popular guava and cheese.
Sia Kara – Calle Industria, Centro Habana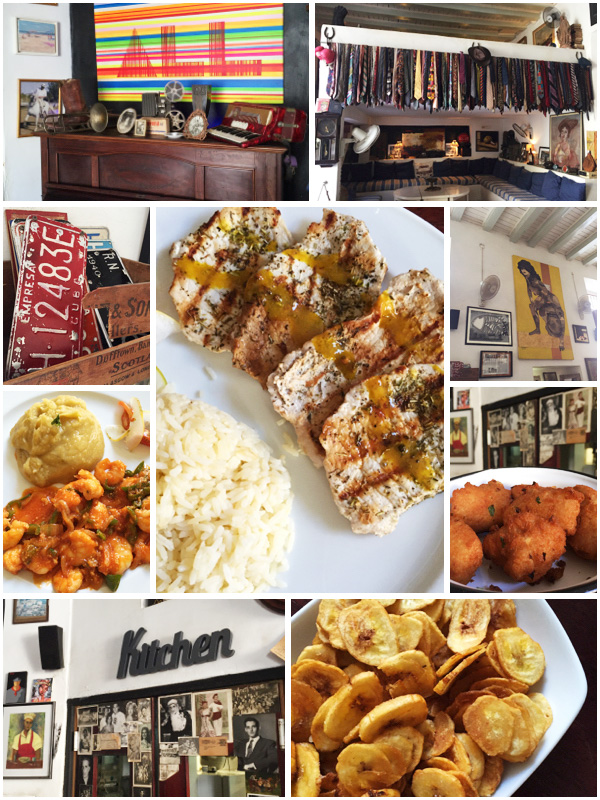 More bar than restaurant, this high-ceilinged hipster haunt has a small menu that is knock-off-your socks good. The plantain chips and malanga fritters are perfect for snacking and sharing. For heavier fare, definitely hit the house-style grilled pork with mango sauce or tomato-based shrimp stew with creamed maalangas.   Look out for the massive display of old ties hanging across the wall of the loft and some rather interesting if not brazen artwork. Definitely a good pick-me-up watering hole when you're visiting the Capitolio… it's right behind it.
Café Ajiaco – Calle 94, Cojimar, Habana del Este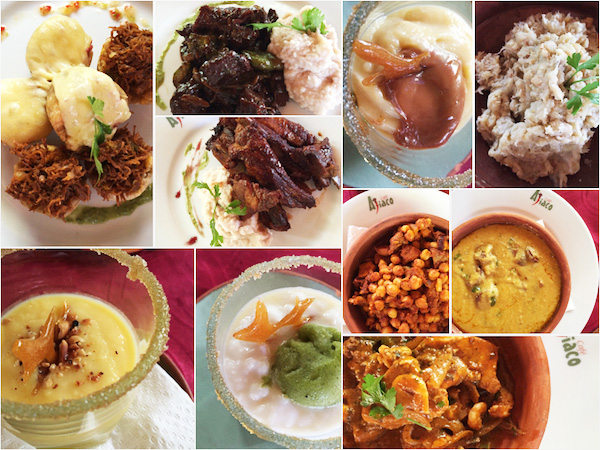 A local food blogger brought me here because it's slightly out of the city centre. But my, what extraordinary cooking. This probably has the most complete oeuvre of traditional Cuban dishes. I particularly enjoyed the desserts, in particular majarete (creamed sweet corn) and boniatillo (creamed sweet potatoes). Best part: this is one of the very few places in Cuba with a fully functioning, informative and multi-lingual website. Internet is very expensive, so most businesses aren't on the web. Enjoy surfing http://www.ajiacocafe.com.
Coppelia – Vedado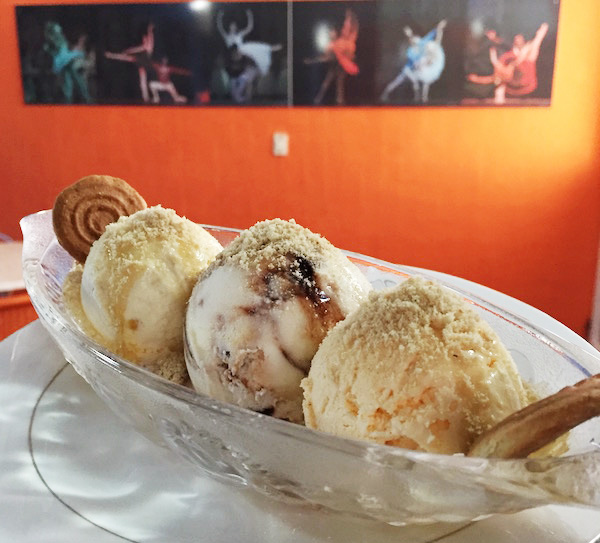 The cathedral of ice cream. Occupying an entire city block, this state-run ice cream parlour can house some 700 people at one go. Immortalised in the film Fresa y Chocolate, Coppelia is nothing less than a Cuban institution. If you have time, line up with the locals, and you get a scoop of ice cream for about 5 cents. If you have mega dosh, you're taken to a special but lifeless room where it's $1 a scoop. Right there in a ball of sweet, creamy goodness is the chasm between communism and capitalism. I lined up for an hour and 15 minutes and soaked in the social interactions playing out on the street corner, including the system of getting in line by announcing your arrival and asking who's ahead of you. Because the physical line appears loose… folks hang about under a tree shade or grab a sandwich nearby until they see movement and then suddenly all fall into place like soldiers. The system is fail proof.
**
When you're walking around town, you might see a few vendors selling cookies, meringues or peanuts for 1 Cuban peso, or 5 cents. They're nothing to write home about, but help support the local economy. Besides, they're quite photogenic.