Take a gander through the grocery store aisles. Notice the ube waffle mix in the baking section? And matcha powder mingling with the Earl Greys on the tea shelf? Or boba ice cream sitting alongside Ben & Jerry in the freezer section? No matter where you look, Asian desserts are in.
"I've always eaten Asian desserts growing up, but it's just never been mainstream until now," says Kat Lieu, the effervescent progenitor of Subtle Asian Baking, a Facebook group turned culinary movement. What began as a recipe exchange with friends during the pandemic is now more than 152,000 members strong, and the inspiration for Lieu's cookbook Modern Asian Baking at Home.
Some of the treats leap straight off the streets of Asia: pineapple bun, ube halaya jam, pandan chiffon cake, dorayaki pancakes. Others flavorfully fuse cultural influences — miso cookies, five-spice cinnamon buns, black sesame babka — and mirror today's cosmopolitan baking community.
What distinguishes Asian desserts from their Western counterparts? "The texture is very special," Lieu explains. "You use tapioca starch or mochiko, sweet glutinous rice flour, so you have that chewy feel, an al dente texture like Haribo gummy bears that's very ubiquitous to Asian baking."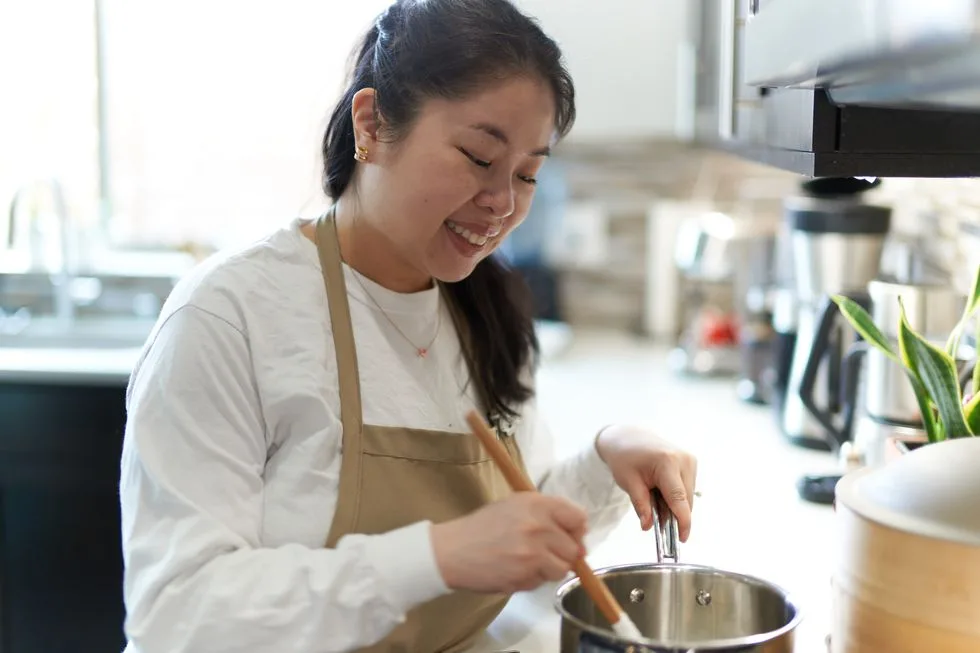 Other times, it's the amount of sugar that stands out, particularly in desserts from the South Asian canon. "They're very sweet," explains Hetal Vasavada, the doyenne of Indian baking behind the blog Milk & Cardamom. "They're always made with expensive ingredients such as cardamom or saffron or ground nuts, and it's really supposed to be a small bite of sweetness."
Vasavada is perhaps synonymous with her internet-breaking gulab jamun Bundt cake. Ubiquitous in Indian homes, gulab jamun is akin to a donut hole soaked in syrup perfumed by rosewater, cardamom, and saffron. "It's really finicky to make," Vasavada says. "If you don't roll them properly, they'll blow up in the oil. If you don't put them in the right temperature, they'll be gooey on the inside and dark on the outside."
On a quest to savor those flavors in a more accessible form, Vasavada created a cardamom pound cake doused with the same syrup. It even has the same mouthfeel as the OG dessert. Instant classic born, with the gulab jamun cake gracing Indian weddings and Diwali tables everywhere, as evinced by the thousands of social media posts where Vasavada is tagged.
In general, the widespread popularity of Asian cuisine is a recent phenomenon. "A lot of it was just slowly but surely the incorporation of cultures," says two-time MasterChef alumnus Fred Chang, who remembers not long ago when such dishes could be a source of derision. "I grew up here in the States, and if I were to bring dumplings or noodles to the school cafeteria, I would get made fun of for it."
Today, Chang embraces the flavors of his heritage in his jaw-droppingly beautiful creations, such as his misugaru s'mores and cherry blossom ruby chocolate mousse. After all, it was Chang's version of a chocolate cake that had Gordon Ramsay licking the plate clean on the cooking competition. Chang's spin? The cake was made with black vinegar and crowned with a walnut crumble laced with togarashi, a Japanese spice mix that's more commonly sprinkled over udon noodles, meats, and vegetables.
"I do try to embrace the ingredients from Asia," Chang says. "But I try to make them familiar in terms of the texture as well as the appearance for someone with a Western palate so they're inclined to at least try it."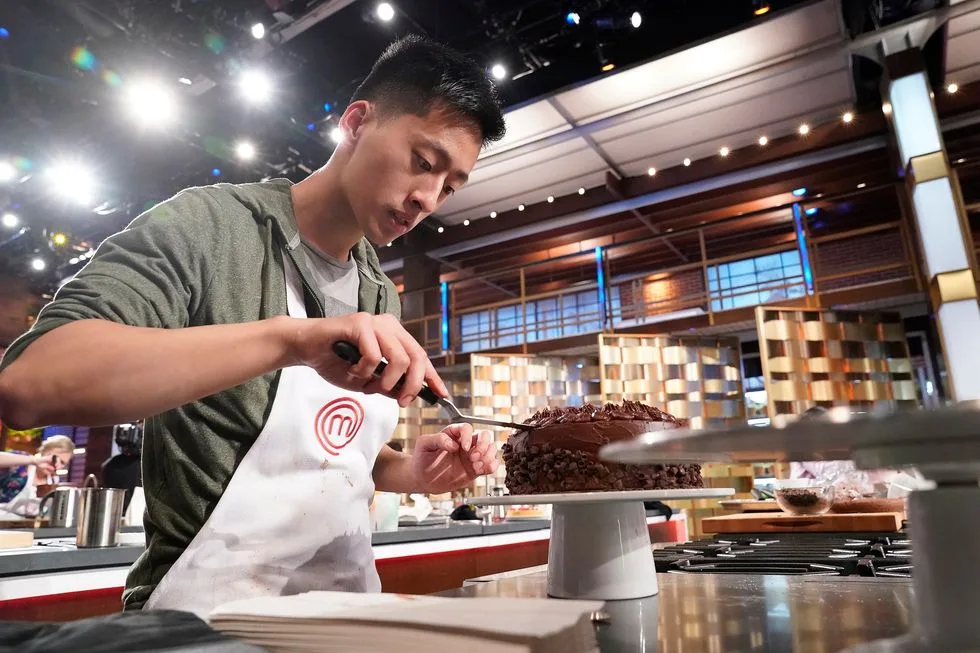 Television and TikTok have certainly helped to push desserts into the national consciousness. Remember the Dalgona whipped Korean coffee craze? Asian American bakers like Lieu hope it's the start of something bigger. "At this point, I feel it's an honor to be able to put an Asian spin to a dessert," she says. "It's taken me decades to become a writer and then an expert in Asian baking. For the longest time, Asians were not the experts or the publishers of Asian cuisine."
The number of role models is growing too. Dara Yu, who wowed audiences as the red bow-wearing budding 12-year-old cook on the maiden season of MasterChef Junior in 2013, is back as a 20-year-old adult chef to clinch this year's MasterChef title. After her original stint, Yu graduated from the Culinary Institute of America and was part of the launch team for Dominique Ansel's Los Angeles outpost whipping up his trademark Cronut.
"I'm so encouraged that the industry is changing," Yu says. "I was a young Chinese girl working in a professional bakery, but I was lucky to work with chefs and businesses that are accepting and supportive."
View this post on Instagram
As they continue to innovate, these bakers are drawing from a reservoir of tradition, such as the black sesame soups that Lieu's mother said would give her hair the color of midnight; the wagashi, the traditional Japanese confection Chang learned to make in his predominantly Japanese American suburb; and the birthday cake alternative pavlova that Yu devoured as a legacy of her grandmother's days in New Zealand.
AAPI bakers' creations — be they traditionally Asian, a little American, inspired by European classics, or perhaps a combination of all the above — continue to gain traction and fans. As Vasavada sums it up: "People want more than just vanilla, chocolate, and strawberry."