"Have you ever baked with tiger nut flour?" a gourmand bestie recently asked me while chatting on the phone. Baked with it? I'd never even heard of it, I thought, as I surreptitiously searched for information about the curious-sounding ingredient online.
I used to consider myself an experimental baker. When my neighbor was prescribed a gluten-free diet, I acquired psyllium husk, buckwheat flour, and potato starch to attempt an artisan loaf that would mimic the same crusty shell and soft interior of a boule you'd wait in line to shell out 12 bucks for at a bougie boulangerie. I've fearlessly baked scads of fads: black bean brownies, cauliflower pizza crust, cloud bread, and even those inedible microwave molten lava cakes in a mug.
But tiger nut flour? Clearly, I'd become out of touch. "No," I sheepishly admitted to my pal, "but isn't that some starchy tuber the keto and Atkins folks swear by?" (Thank you, Google, for making me not sound like a total newb.)
With my newfound knowledge, I challenged myself to bake with tiger nut flour and other similar health-centric ingredients that seem to be all the rage. I tested four different types of alternative offerings from Bare Organics — cacao nibs, chia seed powder, banana fruit powder, and the aforementioned tiger nut flour — in various recipes. These superfoods aren't readily available in most supermarkets, so ordering them online is the best option if you want to try them for yourself.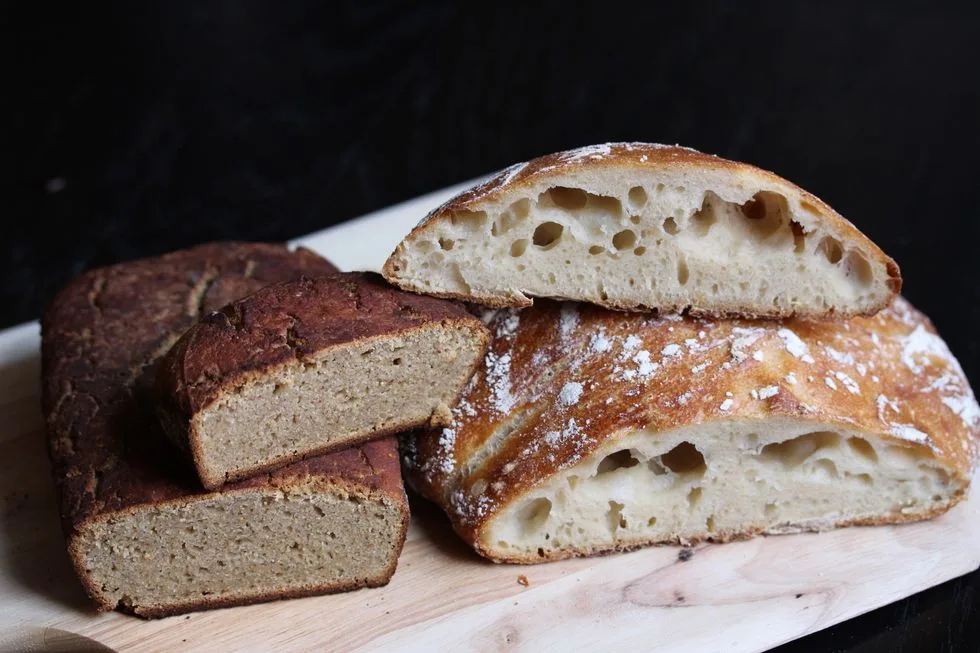 Tiger Nut Flour
When the package arrived, I went straight for the tiger nut flour, the genesis of this journey. The first eye-catching claim on the container? It's a gluten-free, one-to-one substitute for wheat flour. The one-to-one flour option has soared in popularity because it takes out all the guesswork of yielding precise ratios. Typically, tapioca and/or potato starch, rice and sorghum flours, plus sometimes xanthan gum are mixed together to replicate the stretchy, airy qualities of gluten; it's passable but not perfect.
The tiger nut flour is more intriguing than that blend because it's derived from a single ingredient: an ancient wrinkly root vegetable the size of chickpeas. To gauge its qualities, I settled on baking bread because, well, that felt like the ultimate test.
Most baked goods, such as cookies, cakes, and pies, contain sugar and fat, resulting in an addictive, moreish unctuousness. Flour is important for structure but is not the sine qua non. Bread, on the other hand, is simply composed of flour, yeast, salt, and water. With only four ingredients, the tiger nut flour would have nowhere to hide. Success would be triumphant. Failure? Equally spectacular. I would soon discover the latter.
I made the breads side-by-side. Same temperature water and yeast in two separate bowls, one with all-purpose wheat flour, the other with tiger nut flour. From the get-go, our star ingredient looked suspect. While the gluten-laden dough came together with ease and became more pliable when kneaded, the tiger nut dough would not cohere. Its texture felt more akin to a facial mask paste. It was granular, almost spongy, and reminiscent of an adult sea urchin.
Eventually, I resorted to a silicone spatula to pat it all together. I hoped time and yeast would work their magic; alas, the dough did not proof, whilst the wheat loaf puffed up into a springy ball.
After an hour in the oven, the end product was fascinating. The tiger nut bread resembled a dense, moist loaf with a somewhat pleasant flavor that was vegetal and sprout-like with nutty undertones. At the dinner table, guest reviews were tepid. My companions thought it was decent but unmemorable. It tasted much better when toasted with extra butter. "Just the one slice," remarked one polite diner. "Thanks."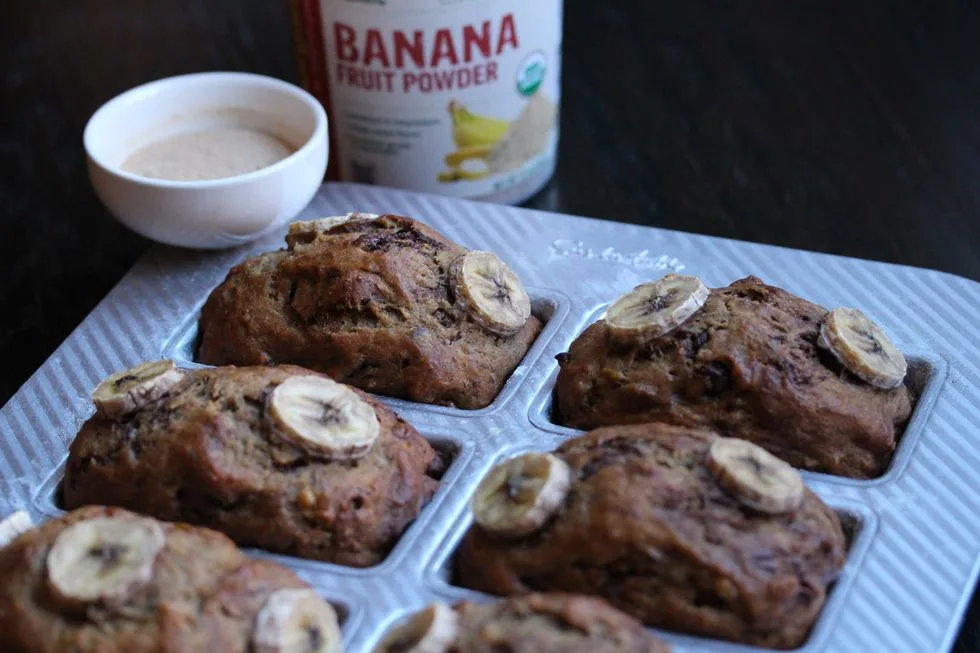 Banana Fruit Powder
You know how when you open a new tin of cocoa powder, a cloud fills the air, and you begin to choke on the tiny particles as your brain floods with thoughts of Willy Wonka? Now, imagine that with banana dust.
The powder tastes of dehydrated and pulverized bananas. My first instinct was to use it in a smoothie. I blended a fistful of frozen strawberries with some almond milk, then added a heaping spoonful of banana powder. The result was surprisingly similar to using the fruit itself.
Then, I thought, "If this has enough potency to replace a fruit, what happens when I add to it? Do I get a double banana bonanza?" There was only one way to find out: banana bread. When I normally make it, I usually amp up the flavor by cooking the bananas, sieving out the juices, then distilling it into a syrup. I did all of that as usual, and then I also added 1/4 cup of banana powder into the batter.
The same assembled guests for the bready tiger nut adventure were effusive with plaudits. An exemplary banana bread earned the highest praise of all: It was the most banana-y banana bread they'd ever tasted.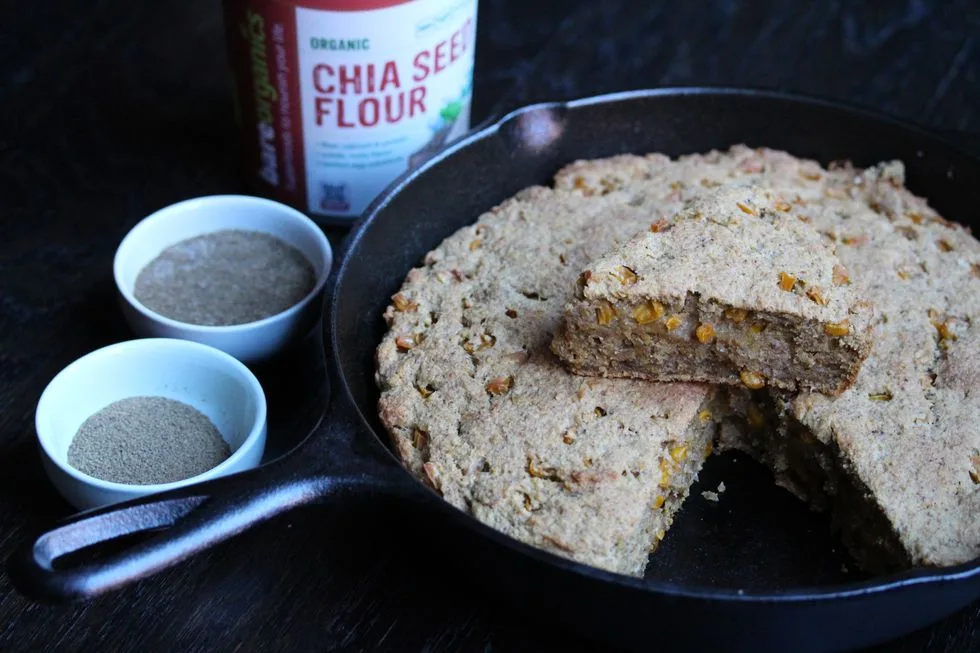 Chia Seed Powder
Folks with an allergy to eggs have long championed the mighty chia egg. It is simply ground chia seeds mixed with water to produce a gloopy, viscous substance that's not too different from the inside of a lava lamp. In other words, very egg-like. The chia egg is an excellent binder. However, it does not have leavening properties, so it won't help cakes fluff up, but it will bring pancake batter together.
I concocted a quickie cornbread pudding and used the fiber-, calcium-, and protein-laden super-seed as an egg substitute. It worked beautifully. And although it makes for a dish that's slightly darker in hue, the flavor is surprisingly neutral.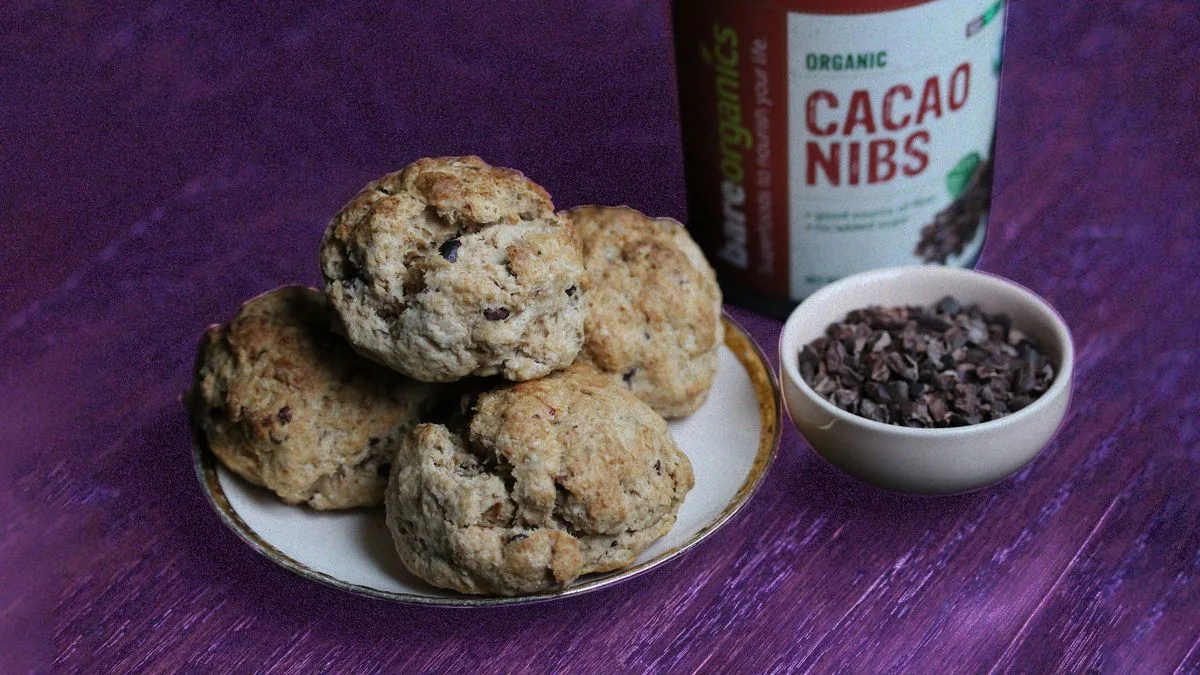 Cacao Nibs
I saved the best for last because chocolate is, of course, wondrous. Now, cacao nibs are not yet chocolate. They're made from dried, crushed cacao beans. The addition of sugar and milk is what transforms them into glorious chocolate. That means these cacao nibs are purer, healthier, and more nutrient packed.
Most recipes allow for a complete substitution of cacao nibs for chocolate chips. I tried a batch of chocolate scones this way, but my taste-testers complained of the crunchy nibs and slight acridity. It's true. Cacao nibs retain their structure when baked, while their complex notes veer toward the bitter, like coffee beans.
One way to reduce the bitterness is to slightly toast the nibs, but this makes them crunchier. I tried a handful over an ice cream sundae to great pleasure. Then, a spark of genius: I mixed half a cup of toasted cacao nibs with half a cup of chocolate chips into the banana bread batter enhanced with banana powder. Ecstasy in every bite.
While I'm not sure how much I'll integrate these alternative ingredients into my baking repertoire, at least I can now explain what the heck they are the next time I'm asked.