(Qatar Airways In-flight Magazine Oryx – July 2017)
Childhood heroes lift us to a different place.  For some, it's the astronaut who made humanity dream of the stars; for others, the athlete who shattered notions of what the body can achieve.
My hero transported me to southern France through a cookbook.  As a boy who loved food from an early age, my senses were ignited as I imagined, smelled and tasted the traditions of Provencal cuisine… with Alain Ducasse as my guide.
Many years later and it is difficult to contain this wonderment as I sit down with Monsieur Ducasse.  He is in Doha to launch a new menu at IDAM, his masterpiece at the Museum of Islamic Art.  I cannot help but to bring up the book, and it ends up framing our entire conversation about his philosophy as a restaurateur.
"Why do we have to change something that nature has made perfect?" Ducasse asks.  He is describing the farm-fresh, locally sourced produce that inspires his dishes.  But he doesn't speak of cooking; instead, of preserving flavour.  Less fat, less sugar, less salt.  The goal is to reach an optimum balance between acidity and bitterness, of temperature and humidity.  The perfect dish must fall together like the perfection of a fine line: la finesse du trait.
But it does not end there.  The plate of food, as it turns out, is only the beginning.  As Ducasse explains, "Everything has to be in perfect harmony.  The elegance of the plate, the table setting, the view.  Everything participates in creating a memory."
It all starts to make sense.  My first meal at IDAM years ago featured local camel, aged for nearly a month then braised over six days in its natural jus.  It emerged as tender as spare ribs with a whisper of truffle – fragrant, sublime, unforgettable.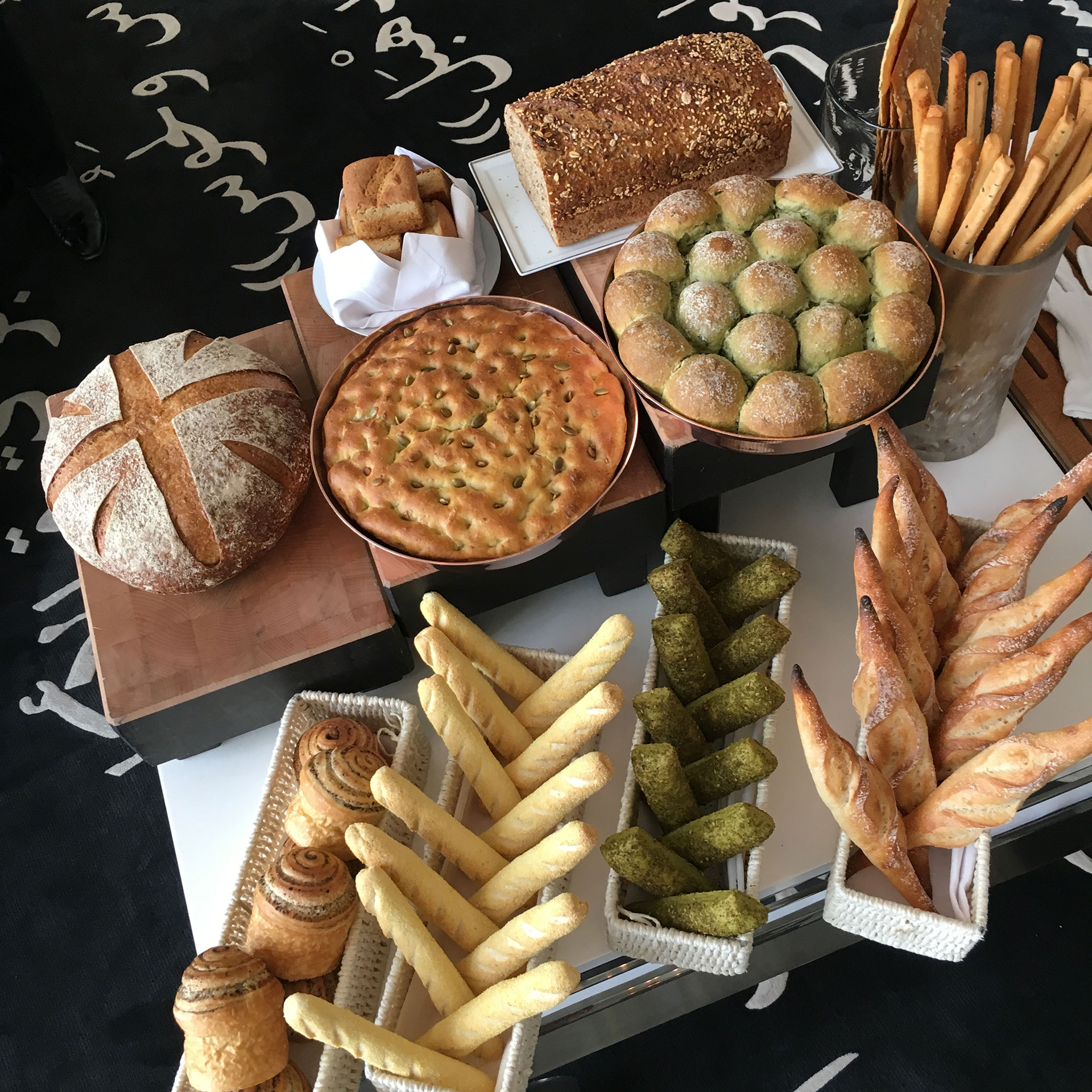 Yet that gustatory memory is almost always accompanied by that of the space: the way distant sounds from the museum atrium bounce around you; the leather chairs and plush carpeting bearing verses from '1001 Nights' in Arabic calligraphy; the painfully beautiful panorama of the Arabian Sea as it shimmers in lambent light and captures a perpendicular selfie of Doha's financial district.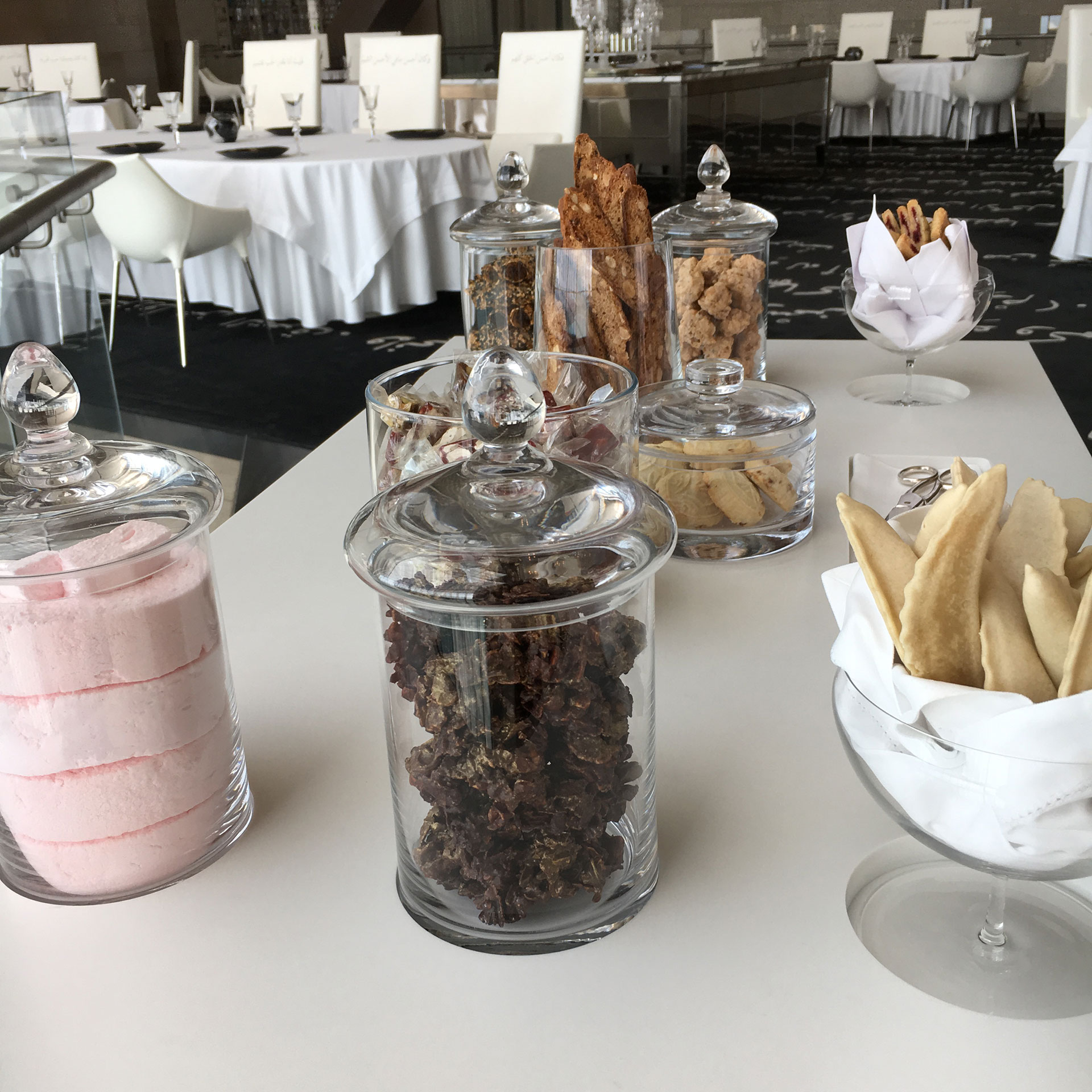 None of this is a coincidence but a curation.  In all his restaurants around the world, Monsieur Ducasse determines every element down to the last teaspoon and dessert napkin.  And what an unrivaled collection of venues he has under his belt: Le Jules Verne atop the Eiffel Tower, ore inside the Versailles Palace, Beige on the penthouse of Tokyo's Chanel Ginza building.  In his words: "I like to collect addresses."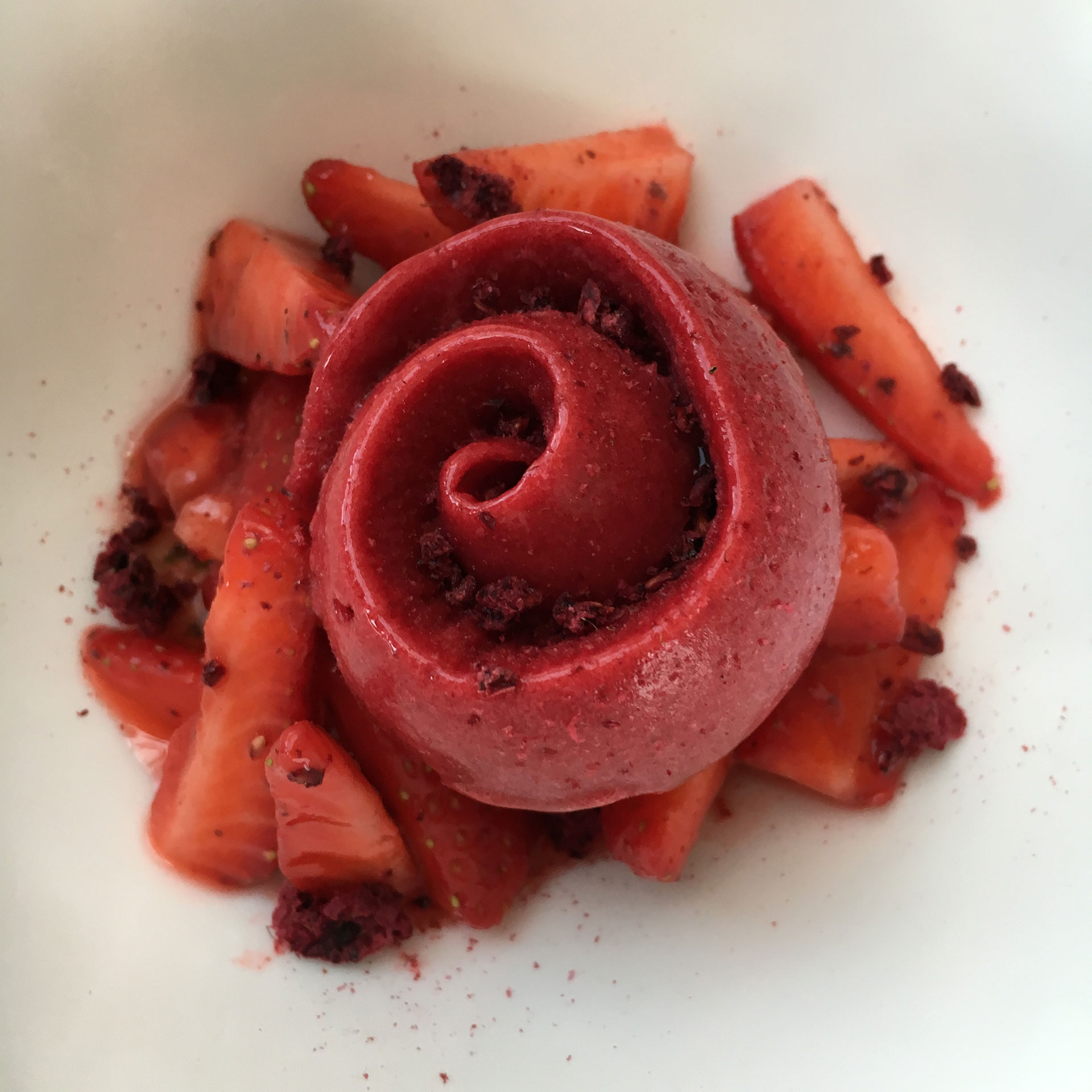 IDAM is no different.  The dining room pays homage to the building, designed by legendary architect I.M. Pei.  The food and décor echo silhouettes of the museum – bold and sophisticated, with a distinguishably modern Arab personality.  Monsieur Ducasse says, "The experience cannot be independent of the location.  This is not a normal restaurant; it's a destination."
And one where the senses cannot help but be shamelessly seduced.