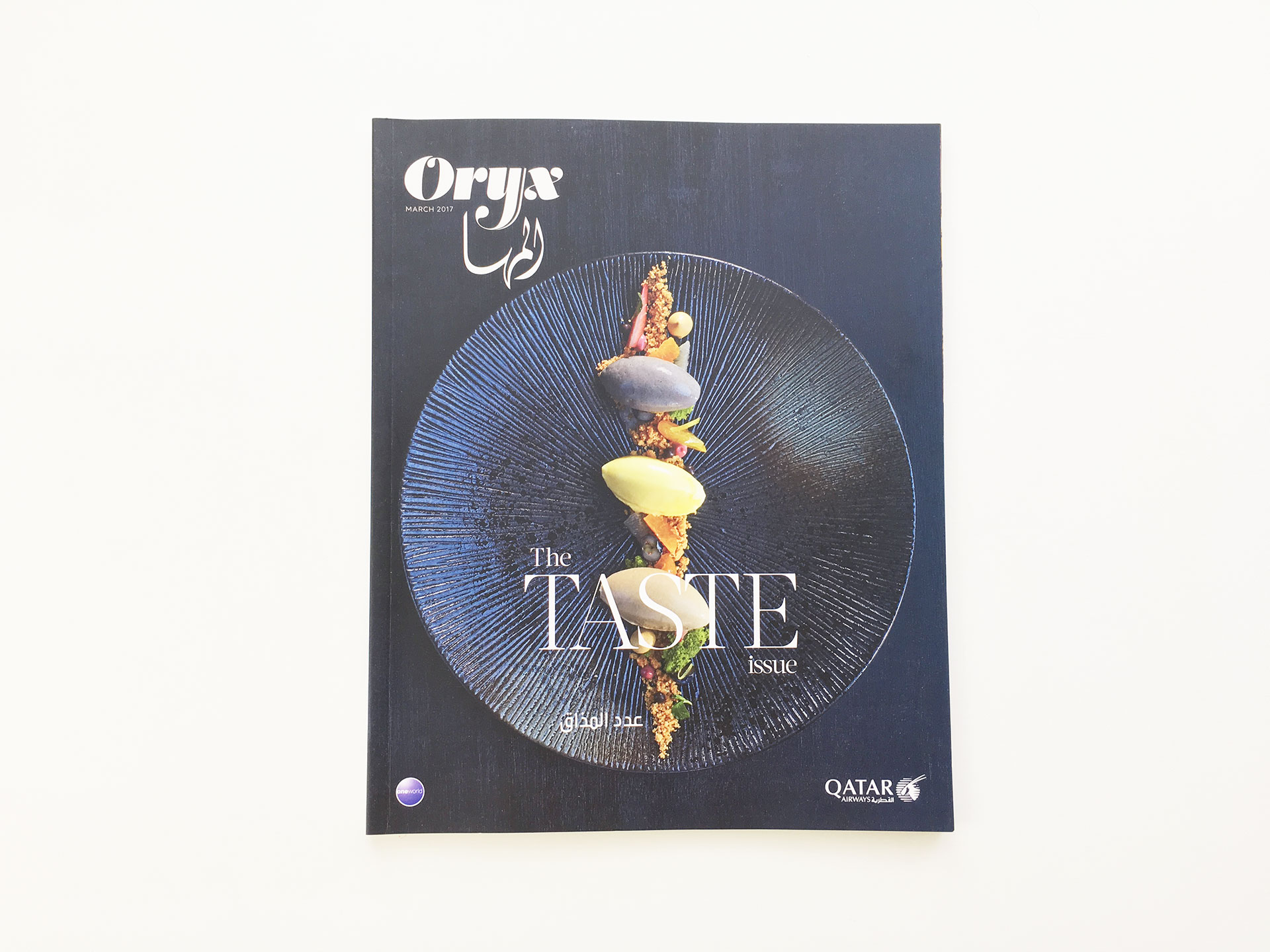 (Qatar Airways In-flight Magazine Oryx – March 2017)
"Would you like a picture before I pour the sauce over your chocolate sphere?"
My server may have caught the glint in my eyes as I furtively reach for my phone; or perhaps it is instinctual, a force of habit from serving the restaurant's signature dessert with its choreographed flourish.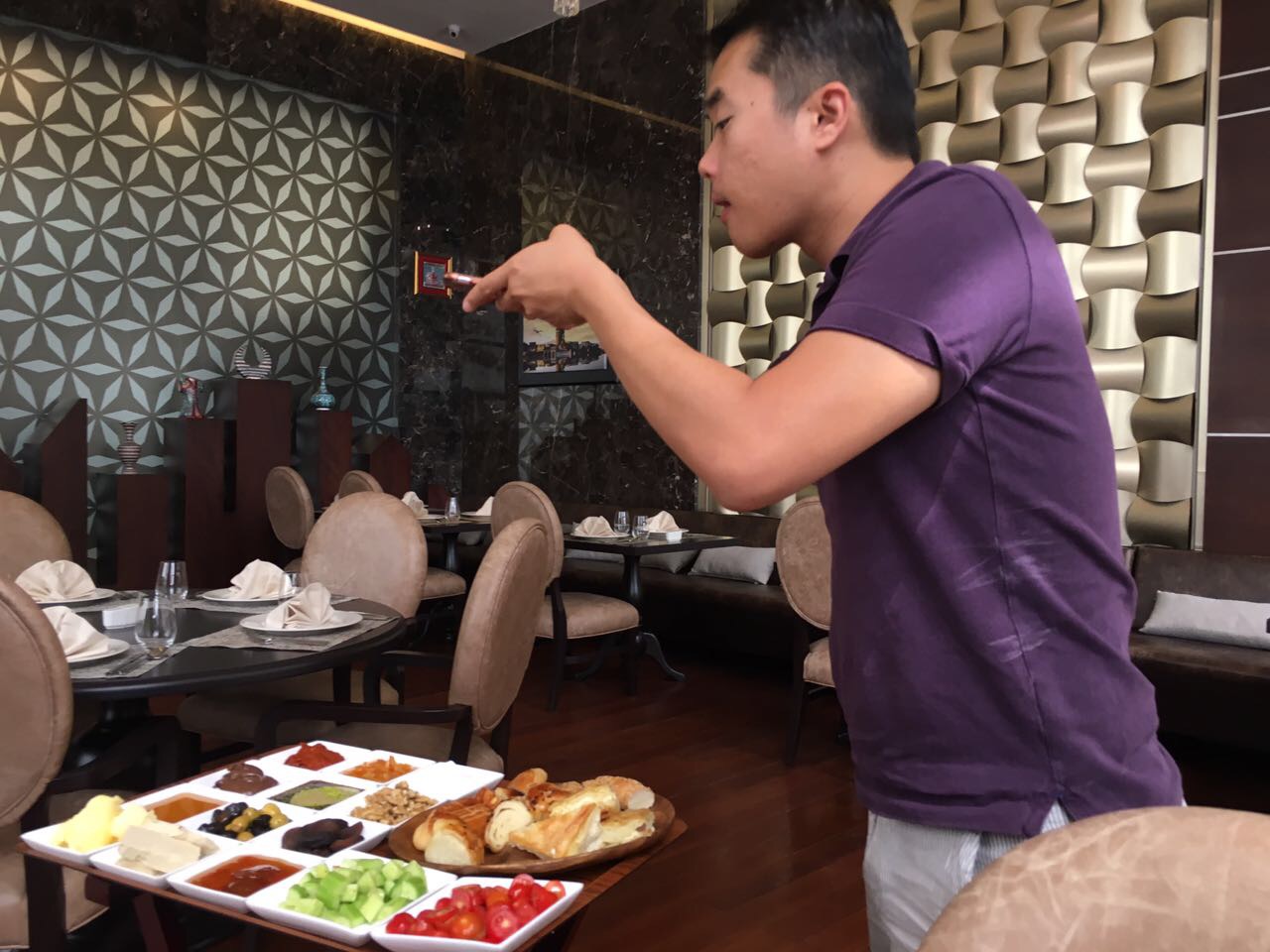 "Actually," I reply, "I'm going to capture you mid-action."  Without a blink, she performs to camera, flashing a smile at the very moment the chocolate shell collapses to reveal a core of walnut torte and molten ganache perfumed by cardamom.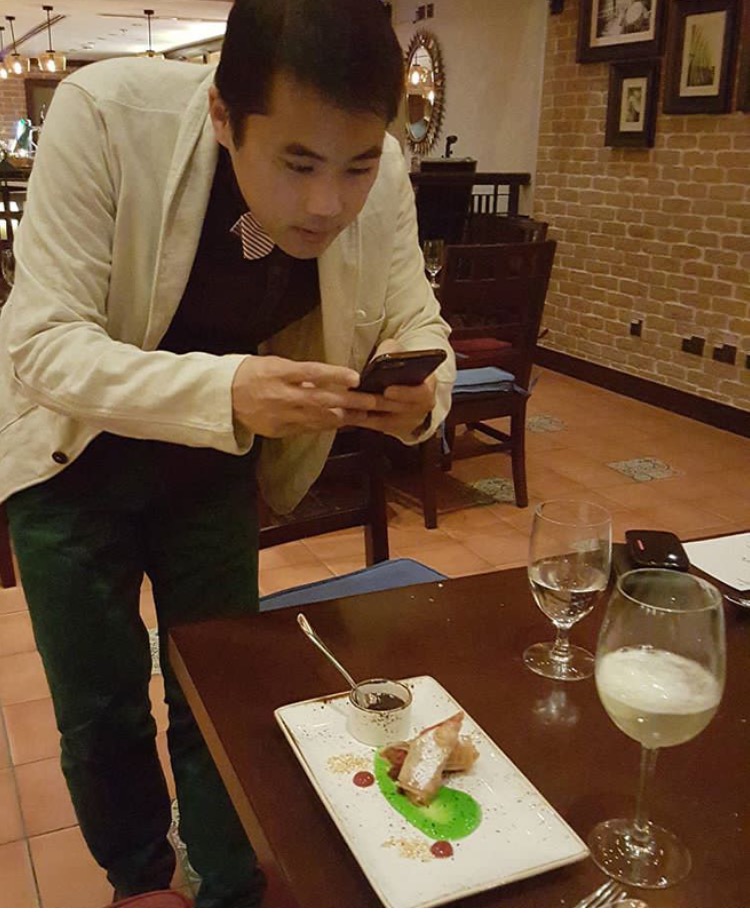 In any other city, I would be reticent to film dinner service at a handsome white-tablecloth establishment.  But in Doha, it almost seems a mark of distinction — food photography is not merely catered for; it is encouraged.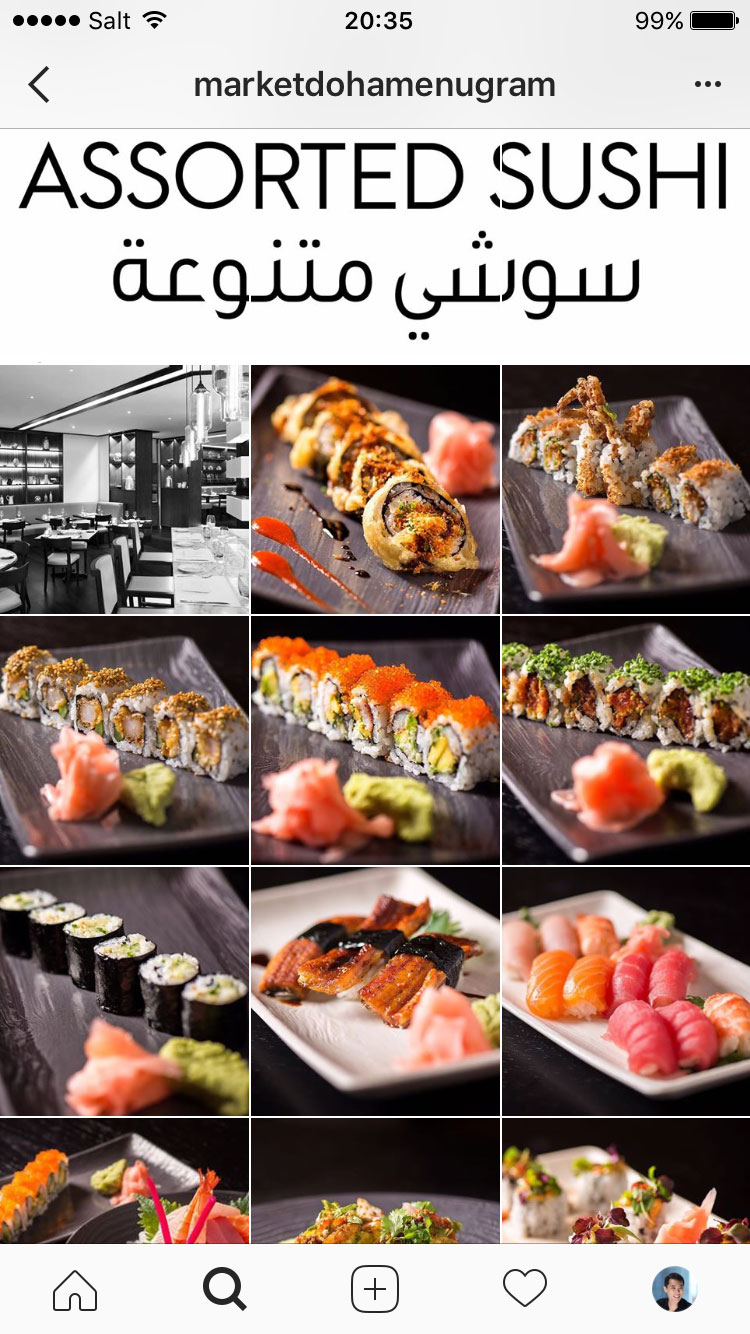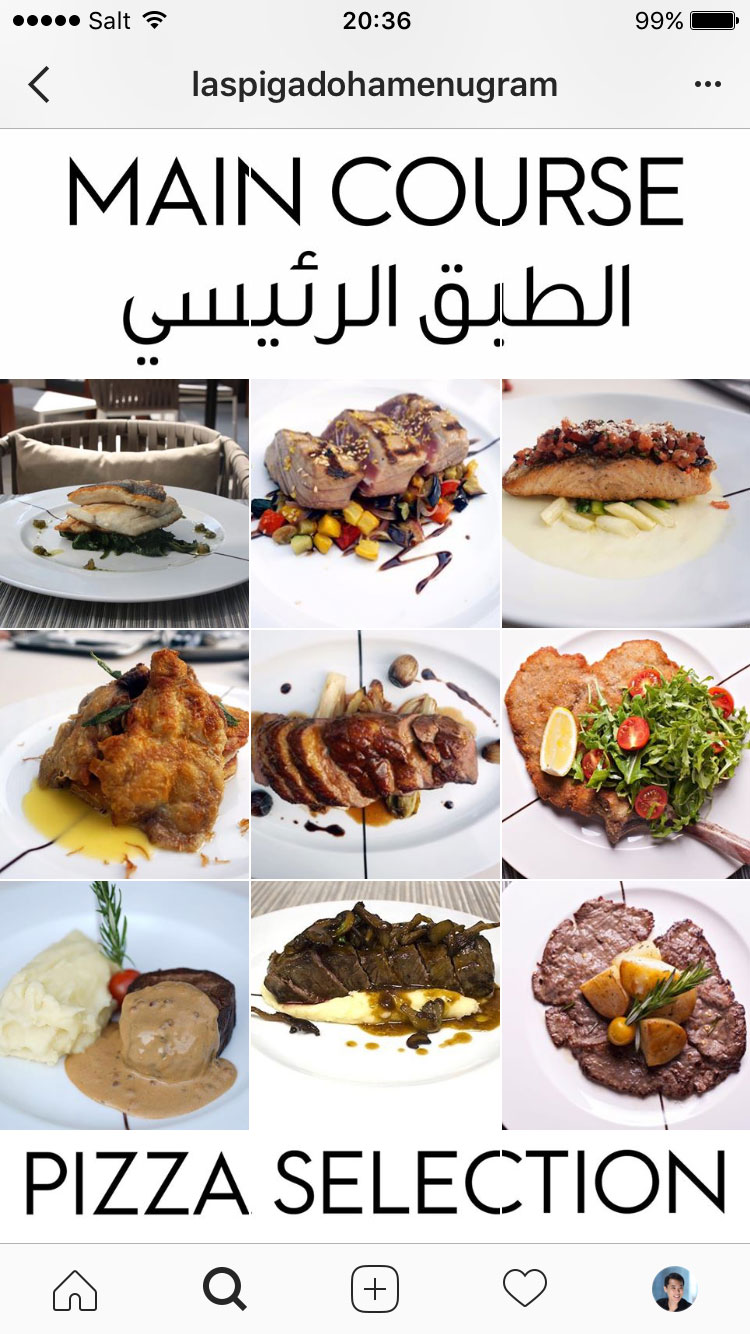 Social media reigns supreme here.  Qatar boasts some of the world's highest levels of Instagram and Snapchat users.  So, savvy businesses are catching on, shifting their marketing strategies from traditional media to online platforms.
Arguably the most successful is the luxury lifestyle brand W Hotel Doha, which has embraced social media warts and all.  Each of its restaurants has a beautifully curated Instagram account featuring dishes arranged into categories.  They are virtual menus, or in the hotel's lexicon, a Menugram.  You order your meal simply pointing to items you desire.  And many people do.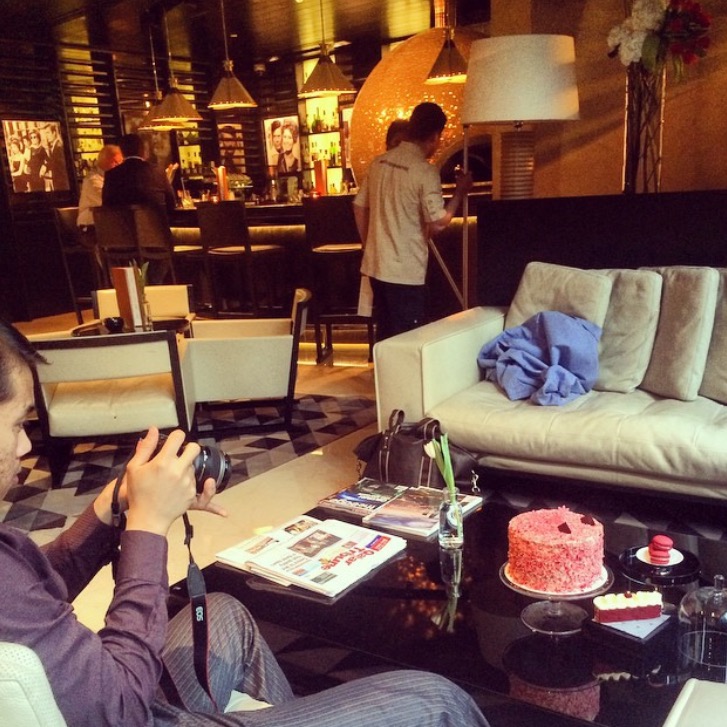 Restaurants are increasingly designed to boost online presence: entrances with backdrops for group shots, photography props on tables, subliminal hashtags incorporated into wall hangings, menus and even piped onto plates with Sriracha mayo.  I'm making lunch reservations via WhatsApp, receiving coupon codes exclusively on Snapchat, and exchanging tips on the uber-popular Facebook group Doha Foodies.
Still, it can sometimes get bewildering.  Have I ordered the dish everyone is raving about?  Will I make it for the one-day promo featured in this morning's SMS blast?  I am also left questioning the food itself.  Did the tableside smoking of salmon enhance its flavour or just provide gratuitous theater?  Can tobiko actually lift the filet mignon, or is the addition there to help colours pop on Instagram?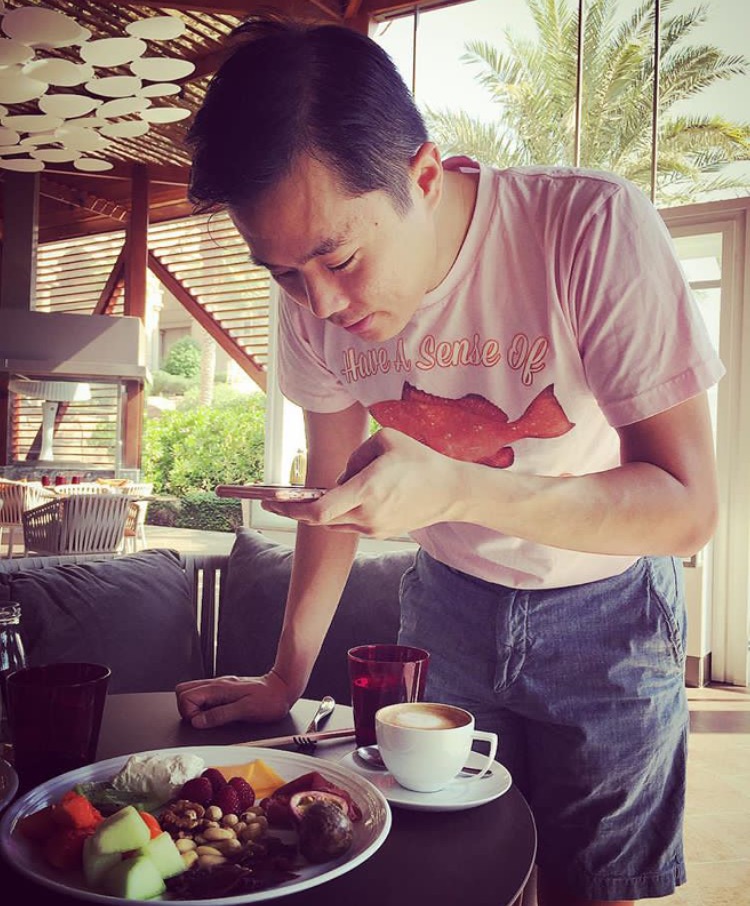 Truth is, social media has shaped a rather distinct dining culture in Doha.  Some are more concerned with sharing a meal online than around the actual table.  One restaurant is trying to revive the art of dinner conversation by offering a discount if you leave your smartphone with the maître d.
I've been tempted, but not enough.  I need my food photos.  And after six years living in Doha, I am a firm proponent of the mantra 'camera eats first'.