Nobuyuki Matsuhisa: gastronomic genius. Robert De Niro: Hollywood headliner. Together, they form a formidable duo.
The year is 1994. De Niro strikes his first partnership with Matsuhisa, the chef to the stars known to them as Nobu, to open the eponymous restaurant in New York. That flagship in Tribeca would become the genesis of a veritable dining empire.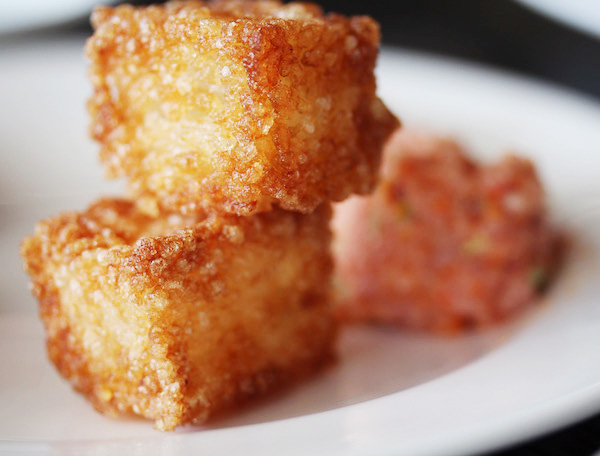 Today, Nobu restaurants span five continents, from Melbourne to Manila, Moscow to Milan, Miami to Mexico City. Although each is characterised by timelessly chic interiors and enviable real estate — think Mayfair in London and The Palm in Dubai — the Doha outpost is extra special. This is the only freestanding Nobu in the world.
A meandering road hugging the marina of the Four Seasons Hotel Doha leads one to its very edge. Here, dramatically surrounded by waters of the Arabian Gulf, stands the solitary building, concentric in shape and resembling a spacecraft upon approach. The design, as it turns out, is inspired by a coiled shell, architect David Rockwell's subtle nod to the humble beginnings of Doha as a pearl diving village.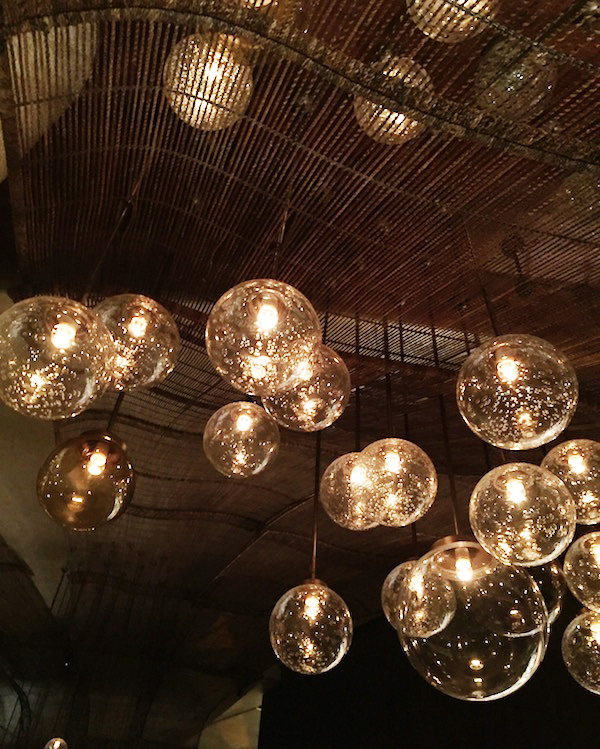 This theme runs throughout the interiors of the tri-storey, 26,000 square-foot structure. Spherical lamps of blown glass dangle over the main dining area like clusters of luminous pearls. Closely arranged rows of taut, jute-like rope cascade across the room; they mimic fishing nets and also artfully function as diaphanous barriers. The two indoor bars, one exclusively non-smoking, are named White Pearl and Black Pearl.
While every element down to the distance between tables is meticulously calibrated to live up to the reputation of Nobu restaurants being among the hippest on earth, the primary allure remains rooted in the food. Chef Nobu preserves the rudiments of classical Japanese cuisine as he infuses flavours from his travels, plating them together with a certain suave that can only be described as culinary sex appeal.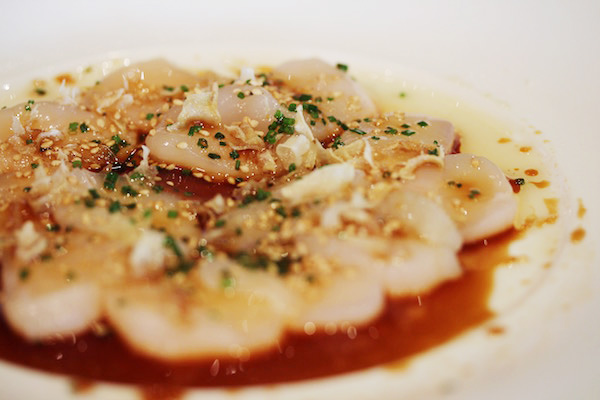 Case in point: the yellowtail sashimi with jalapeño. Triangular slices of grain-fed hamachi arranged in a six-point star tread in a shallow plash of yuzu dressing. The heat from the spicy pepper emboldens this mild fish but is then tamed by the coolness of fresh cilantro. Both bursts of green are the influence of Chef Nobu's time in Peru during the 1970s, when he had to incorporate local ingredients into his cooking. But what began out of necessity has morphed into a Nobu hallmark.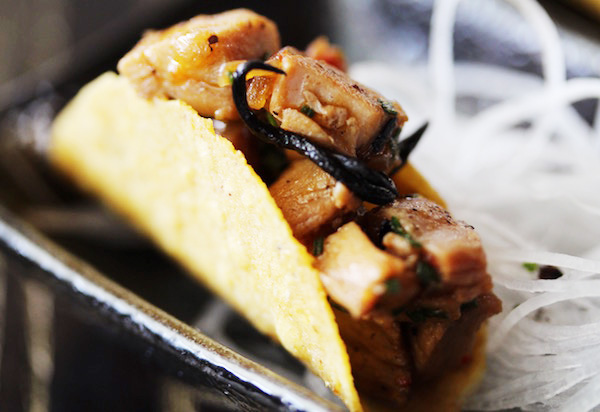 The Doha menu contains a seamless collection of Peruvian-Japanese crossovers such as shimeji spicy ponzu tacos. Mini taco shells no larger than a clementine wedge act as a vessel for mushrooms marinated in a citrusy dressing. The filling is light, tart, and palate-cleansing, while the salty, crunchy tortilla induces cravings for more… this time filled with tofu.
Another standout from the fusion list is whitefish tiradito sushi rolls, displaying a kind of reverse cultural immersion. At its heart, tiradito is sashimi-inspired ceviche, an imprint of Japanese migration to Latin America. Instead of being cubed and cured in citrus juice to produce ceviche, raw fish is sliced and only lightly seasoned with citrus prior to serving. Typically, tiradito is served as is. But Nobu takes it back to his homeland with the shari and seaweed, resulting in a sushi every bit as international as it is imaginative.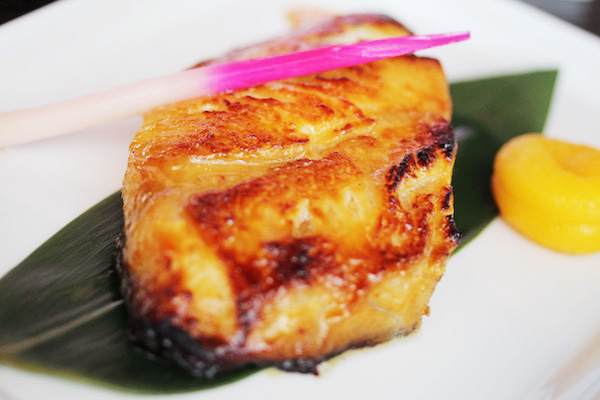 Of course, no visit is complete without the signature black cod yuzu miso. A centuries-old Japanese classic, the dish has been modernised and popularised by Nobu with his twist of a smooth, honey-like sauce. The fish is steeped in a marinade of mirin, sake, miso and sugar for days so that when roasted, its buttery flesh takes on a rich sweetness. The balance of seasoning and smoothness is almost sensual, lingering on the palate and mind before being etched into memory.
Japanese cuisine is distinguished by subtlety, a characteristic exemplified in the new-style scallop sashimi. Tender slices of scallop are flash-seared in hot sesame and olive oil… that wink-long second adding a hint of smoke without altering the texture of the mollusk.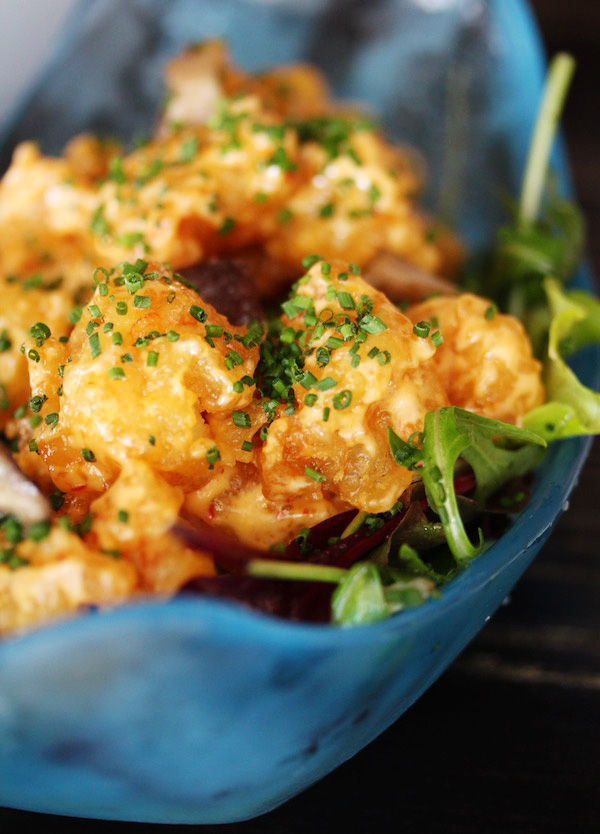 Yet those with a penchant for loud flavours will find excitement in the likes of rock shrimp tempura coated in yuzu-accented spicy mayonnaise. The marriage of deep-fried with creamy sauce never fails to please crowds – it's a bestseller across the globe and no different in Doha.
Still, nothing quite captures the essence of Chef Nobu's cooking better than the comfort of familiar food made flawlessly. A freshly baked chocolate ganache, its warm and oozing interiors housed in pillowy cake; a scoop of green tea ice cream; the contradictions of hot and cold placed on opposite ends of a bento box to be savoured together. Simple. Delicious. And beautiful to behold.
The genius of Nobu.
**This article appears in Bespoke International**