Éclair – literally, lightning. Why the French would christen a pastry such is beyond me. But considering how I can smash one of these cream-filled choux logs in a flash, its name doesn't seem so peculiar after all.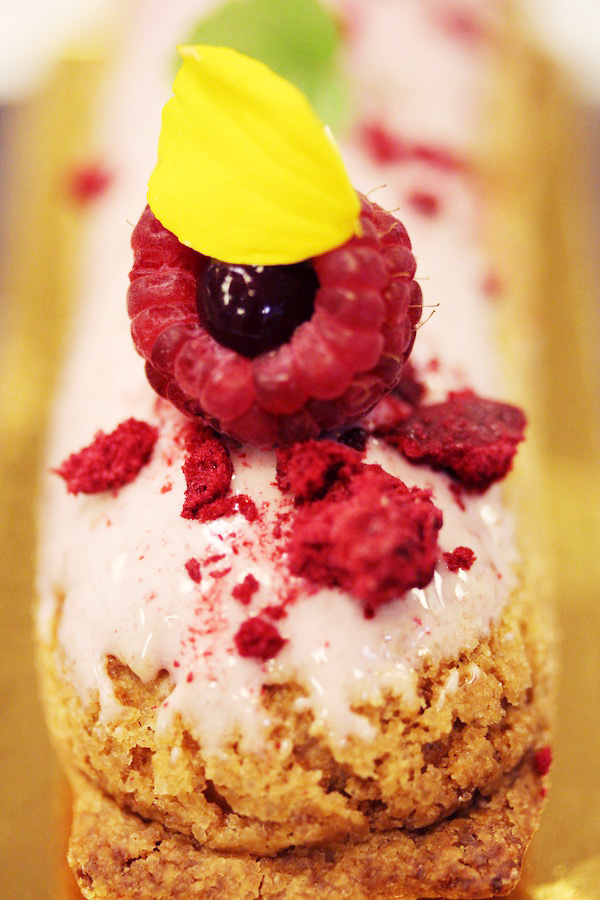 I've become a fan of the éclairs at Caramel, the dessert café of Rotana City Centre. Unlike the more traditional kind, those are made using choux au craquelin, a streusel that is baked onto the pastry to give it a crackle-like layer resembling mosaic sugar.
Whenever I make éclairs, I usually just pipe in pastry cream and coat them in chocolate icing. But the pastry chef at Caramel told me he puts a few extra bits to make them special, and decided to show me.
I snapped a few pictures, naturally.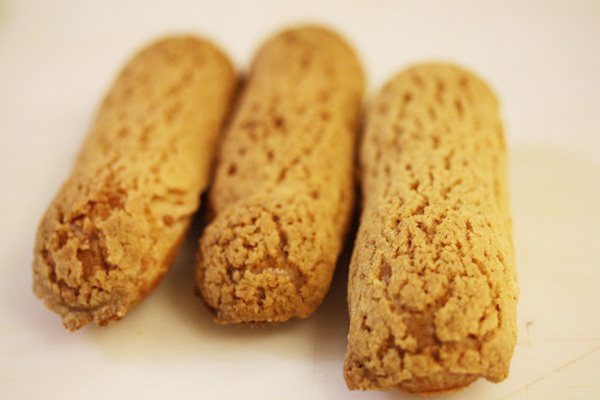 It starts with the choux shells.  You can see how the streusel gives it a nice, crunchy shell.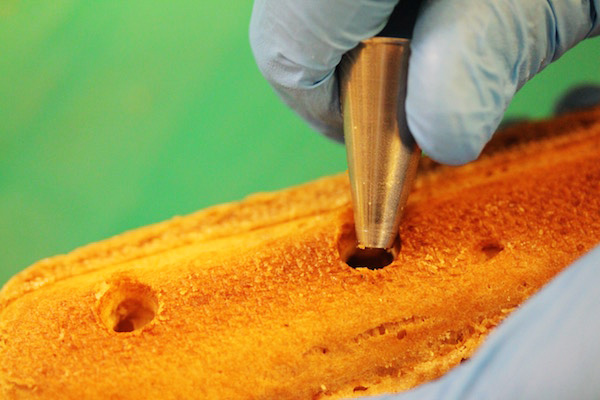 Flip it over and bore three small holes using a icing tip — quite brilliant really.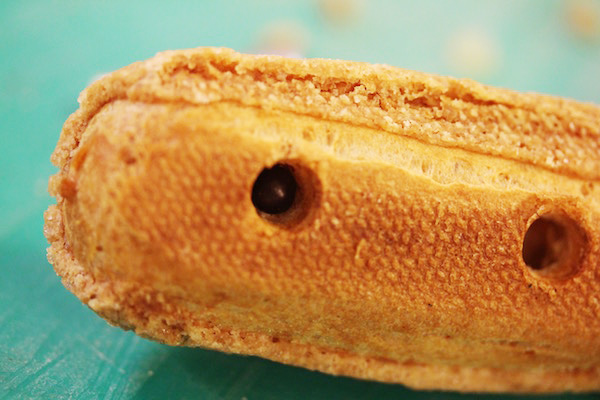 Slip in a few chocolate pearls.  Adds extra crunch for a little excitement on the tongue.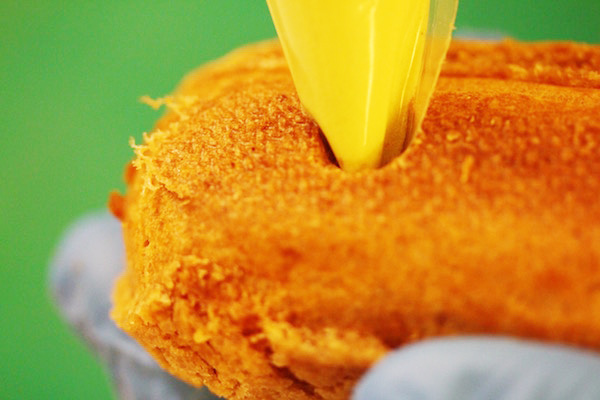 Next comes the pastry cream.  Fill in the entire log using all three holes.  Don't be stingy now.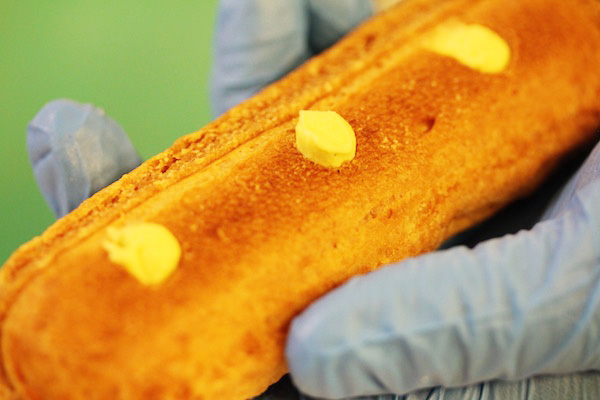 Voila. The inside's all done.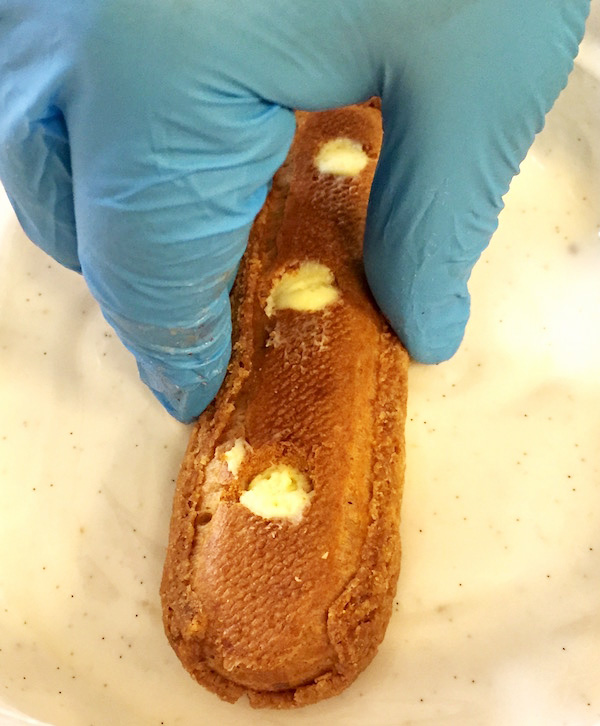 Now dunk the top side in a bowl of icing.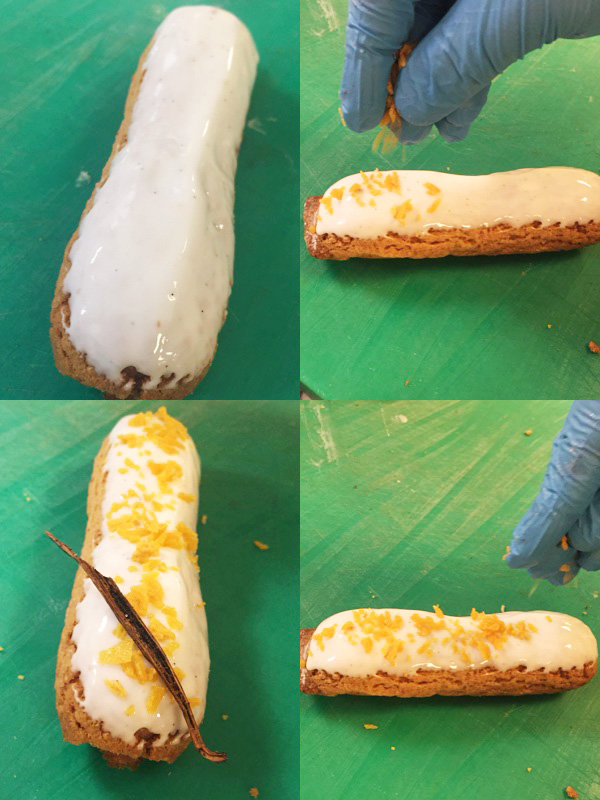 Here is where one gets creative.  For a vanilla eclair, citrus peel and a scraped-out vanilla bean are great accompaniments.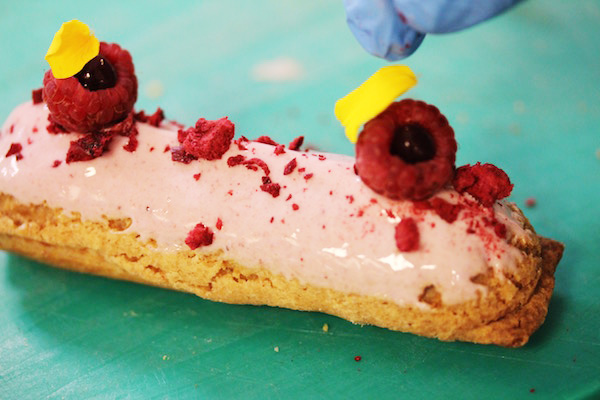 For a berry themed one, consider fresh fruit and fresh flowers.  The broken bits are crumbled dehydrated cherries.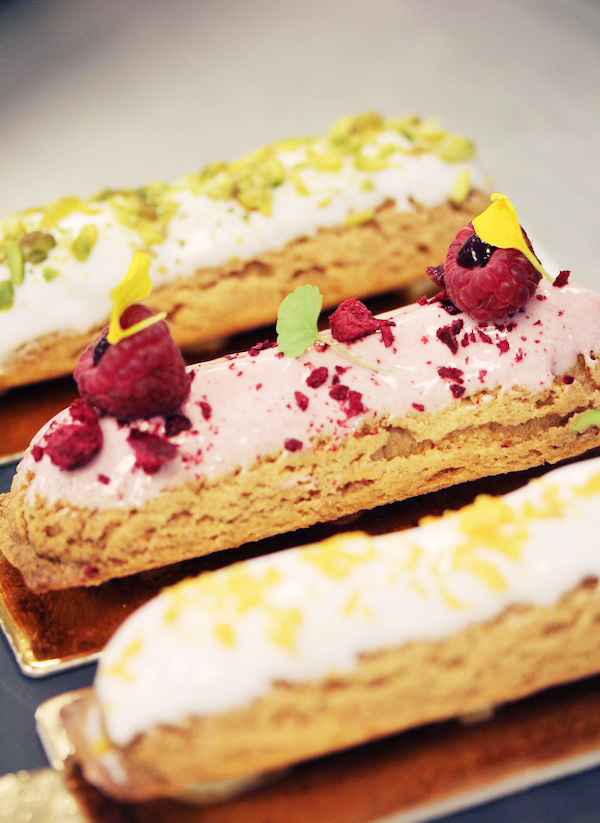 Voila!  Enjoy!