What we eat, how we eat it, and why, is integral to our sense of belonging.
It ties us to our family roots and beyond that to a national identity, with the traditions surrounding our food reminding us of who we are – and perhaps who we are not. AJEats goes on a journey to discover what a city's food tells us about its people, the fault lines of its history, the echoes of its past, and the emerging future. The three-part series on Al Jazeera English is conceived, written and hosted by Gerald Tan.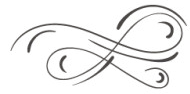 AJ Eats - Istanbul: Turkish cuisine at crossroads
Istanbul sits at the point of intersection between Europe and Asia, and its food has been heavily influenced by its rich history and traditions: the palace food from the Ottoman times, the Armenian and Greek influences and that from Anatolia.
Although Istanbul is often visited for its past, it's very much a modern metropolis. In a buzzing city with 14 million inhabitants, the food scene is also booming.
Twenty-five percent of the city's population is employed one way or another in the food business and many young people are creating opportunities for themselves from its rich gastronomic history.
AJEats finds out how food became such a strong part of the culture, and what the future holds for Istanbul's food lovers in a world of fast food and mass production.
Continue Reading
AJ Eats - Havana: Cuba's Food Revolution
After more than five decades of enmity and trade embargo, the United States restored diplomatic relations with the neighbouring island nation of Cuba in July 2015.
The trade embargo is still in place but as Havana's relationship with Washington changes, Cuban Americans are increasingly sending financial support to relatives on the island and a new generation of restaurants is opening in Cuba.
Since Raul Castro, the Cuban President, introduced reforms in 2011, tourism is growing and – although the majority of Cubans still work for the state – it is now easier than ever for people to start their own businesses.
Many have chosen to put their efforts into setting up paladares – small restaurants, often run from someone's home. The most lucrative paladares are those that cater to the growing number of tourists, and this has led both to a reinvention of traditional Cuban dishes and the development of a new fusion cuisine.
Others provide for their fellow Cubans, still living on very low salaries, nutritious meals at ultra-low prices.We see the challenges of getting the simplest ingredients and how state food subsidies remain essential to enable many people just to survive.
AJEats meets Cubans who are pushing their country's cuisine forward, and others who are providing simple, healthy dishes to those who survive on state salaries.
Continue Reading
AJ Eats - Reykjavik: Iceland's recipe for survival
For centuries, Iceland was regarded as little more than a remote land of Vikings and volcanoes.
But its spectacular crash during the global financial crisis of 2008 and the travel chaos caused by the ash plume from Eyjafjallajokull threw a spotlight on this remote country. Icelanders had to rely on a collective survival instinct to look again at what they had locally rather than rely on imports. Many food suppliers looked to locally-sourced ingredients and age-old methods, from traditional techniques for preserving fish, to foraging for food in the wild, and even finding alternative sources of cooking, such as baking bread in hot springs. As Iceland's cuisine has changed significantly over the past few years, AJEats tells the story of Iceland's culinary recovery. We find out how locals managed to turn the financial crisis into an opportunity to revive culinary traditions and revolutionise Icelandic cuisine.
Continue Reading