What defines an award-winning restaurant?  Phenomenal food?  Sharp service?  Inviting interiors?  Clearly, all of the above… and then some.  But the truth about most awards (especially in this region) is that a raft of factors — including those beyond an eatery's control — determines who ends up with a trophy.
I'm not slagging off anyone.  Far from it.  But because I get asked on a daily basis about what I think is the best XXX restaurant in Doha, I've decided to compile my own list, based entirely on my set of criteria. None of these venues had to self-promote, fill up an application, or pay a fee to get considered (in fact, no one even knows I'm bestowing these imaginary honours).  And because I don't accept advertising of any sort on my site, none of these recommendations are a result of commercial pressure.
Just think of this as Boulangerry's favourite places to eat this past year.  They're bound to change, as the dining scene here is ever-morphing.  But for now, here's where you're likely to see me chomping away with glee.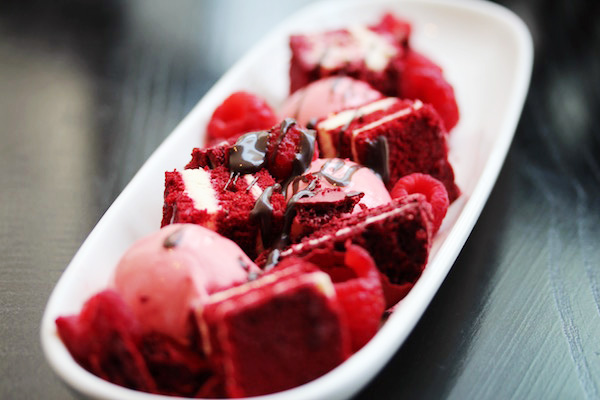 Afternoon Tea
1st: Café Murano
2nd: Seasons Tea Lounge
3rd: W Café
I used to tell everyone that The Ritz set the gold standard for scones.  And for years they were unbeatable.  This year, the scones shrank, lost their crumbly texture and invoked my ire.  They weren't the only ones.  Judging solely on my quest for a perfectly baked, golden scone, only three made the cut.  I find the W Café's real estate slightly crammed for my liking. And the Four Seasons tea lounge typically attracts too many suits talking business.  I want somewhere more leisurely for this dainty affair, which leads me to Café Murano in Kempinski Marsa Malaz as the ultimate destination.
Breakfast
1st: La Varenne
2nd: Eggspectation
3rd: Jones the Grocer
It all begins with perfect Hollandaise.  And then, a perfectly poached egg, its protein skin a pillowy silken shell that gently releases a viscous yolk when pierced.  That's my idea of breakfast.  La Varenne in the Tornado Towers tops them all with its textbook rendition of classic French sauces and white table linen service.  The newly opened Eggspectation at Medina Centrale does Montreal proud with an entire page dedicated to Eggs Benedict.  While Jones the Grocer, yet another chain, is the perfect ambassador of Australia's thriving breakfast food scene.
Brunch (Traditional)
1st: The Four Seasons
2nd: Market by Jean-Georges
3rd: Sawa
Brunch is a tough category because of the sheer number of options and variations.  The biggest difference for me is whether the spread is single- or multi-cuisine, so I'm splitting them up.  If you got to try only one brunch, the undisputed champion is The Four Seasons.  It's a gorgeous extravaganza, with unparalleled selections.  The W's Market has equally excellent quality, but a smaller selection. But it's mostly the the lack of sunlight which bothers me when I'm out to brunch.  Sawa at the Kempinski Marsa Malaz is one of the new kids on the block which really impresses with its relaxed atmosphere.  All three offer variety without compromising on quality, which can't be said for some other players that strive to be grand but forget to focus on the food.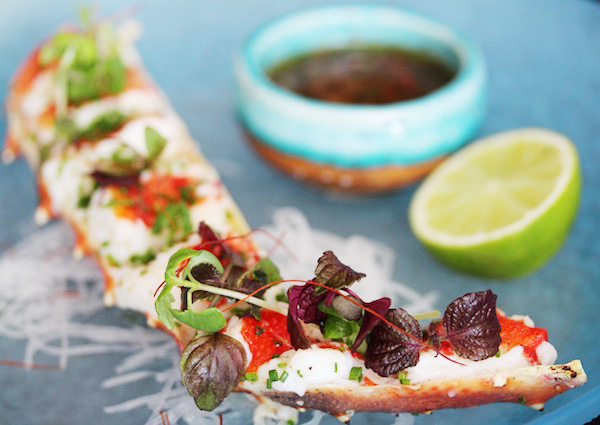 Brunch (Cuisine Specific)
1st: Nobu
2nd: Hakkasan
3rd: Isaan
Nobu's brunch is perhaps the best value in its league.  The city's major complaint about Nobu is that a la carte prices verge on mortgage payments.  With brunch, you'll be able to enjoy much of its exquisite menu at one flat rate that's in the same range as the competition.  Next up: dumplings galore and unlimited Peking duck at Hakkasan – what could be better?  The restaurant's smart service is maintained throughout, and a QR222 food and tea selection is a steal of a deal, though water is cheekily omitted with this package; good business plan, but not so great for the non-boozers.  Isaan at Grand Hyatt Doha is also a stunning spot for brunch if you can handle live stations of pad thai and spicy curry at noon.
Business Lunch
1st: Market by Jean-Georges
2nd: La Varenne
3rd: La Veranda
From the hotel which started it all,  the W's Market is really the place to be for business lunch.  Lots of people watching opportunities, and the standard is unwavering.  I have such a soft spot for French food, and La Varenne serves it with panache at an elegant but unstuffy setting.  Look out for the multi-million dollar artwork hanging on the walls.  La Veranda at the Sheraton is West Bay's best value – you get an appetiser buffert main, dessert, water AND coffee/tea for QR95… with a sea view thrown in.  Why aren't you there yet?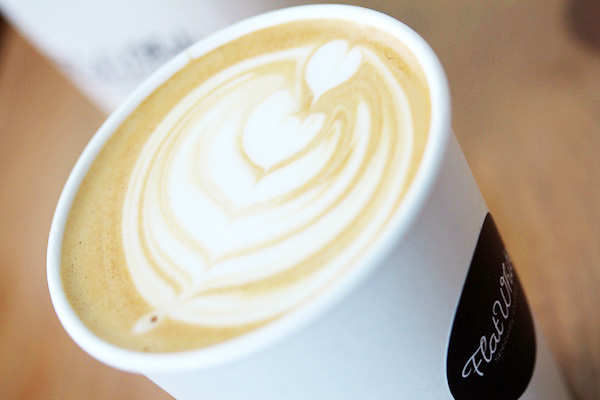 Café
1st: Al Jalsa
2nd: Café Murano
3rd: Flat White
The Sharq Village's Al Jalsa has the most plush, inviting setting for a café, resembling an Arabian palace.  I love to visit in the evenings as the light changes and the romance of dusk sets in.  Café Murano is equally comfortable, with large couches and views overlooking the pool/beach area.  The desserts and pastries are a real highlight.  But my new favourite spot is the indie café Flat White at The Pearl Qatar, which brews artisan coffee with a passion so rare in the city.  It's still in a temporary location and already making waves.
Chinese (Fancy)
1st: Hakkasan
2nd: Chi'Zen
3rd: D'Chopstix
For years, I've moaned that Chinese meals should not cost an arm and a leg.  But I've finally capitulated to the charms of the these finer restaurants that to turn noodles into tantalizing tangles.  Hakkasan leads the pack, which its mood-setting interiors, chic pulse and Western-inspired creations.  I mean, caviar Peking duck?  Oi vay.  Chi'Zen inside Oryx Rotana offers more authentic flavours at a lower price point, while the menu at Holiday Villa's D'Chopstix blends in Chinese-Malaysian influences, which clearly speaks to my palate.
Chinese (Cheap and Cheerful)
1st: North East
2nd: Everyday Restaurant
3rd: Three Peppers
When I'm seeking simple homemade dumplings and a humble stir-fry, I make the trek across town to these three gems.  North East near the National Museum (which often gets mistakenly called Play Station Café) has the best food, but the dingy dining room is not for the faint-hearted.  Everyday Restaurant on Al Jazeera Street in bin Mahmoud is bright, clean and efficient with home-style dishes.   Three Peppers is on the same level but just loses out because of its greasier cooking and distance… it's all the way by the Old Airport.
Dessert
1st: La Patisserie
2nd: The French Olive
3rd: Orangery Café 
If it isn't already clear, I am a dessert fiend.  Cakes, chocolate, and ice-cream.  That's breakfast for me, and beyond.  Options more than abound, many from reputable international brands.  Of course I can't get enough of the Pierre Hermé macaron, cupcakes from Magnolia Bakery or Parisian pastries flown into Angelina.  But I really do try to support local whenever possible, and when it comes to appeasing my sweet desires, these three places get honourable mention: La Patisserie in Al Bidda Boutique Hotel, The French Olive on C-Ring Road, and La Cigale's massive dessert emporium Orangery Café.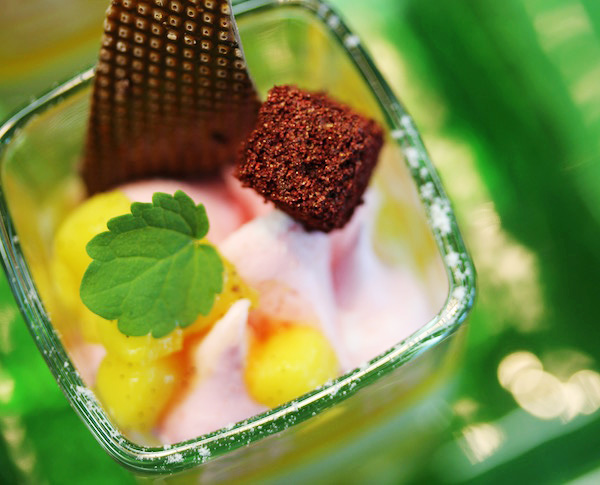 Indian (Fancy)
1st: Chingari
2nd: Saffron Lounge
3rd: Taj Rasoi
Saffron Lounge by Michelin-starred chef Vineet Bhatia is usually the toast of town, but if I'm to pay those prices, I prefer Chingari at the RadissonBlu for its more ornate setting.  The live sitar players and costumed servers transport diners to another land.  Taj Rasoi at the Doha Marriott has some sensational dishes on its menu, but the tight space can mean cigarette smoke wafting from neighbouring diners, which bothers me at dinner.
Indian (Cheap and Cheerful)
1st: Bharath
2nd: MRA
3rd: Gokul Gujarati Kitchen
For a wholesome, satisfying meal that won't break the bank, I often turn to Doha's multitudinous South Asian eateries.  Bharath (multiple locations, best by Jaidah Flyover) is an oldie but goodie with food so jam-packed with flavour you forget the place is fully vegetarian.  MRA on TV roundabout is great for southern specialties, with the meanest mango fish curry around.  As its name implies, Gokul's cuisine is Gujarati – there's no real menu at this gem in Bin Mahmoud, and the only option at lunch and dinner is a thali featuring several dishes of the day, all vegetarian.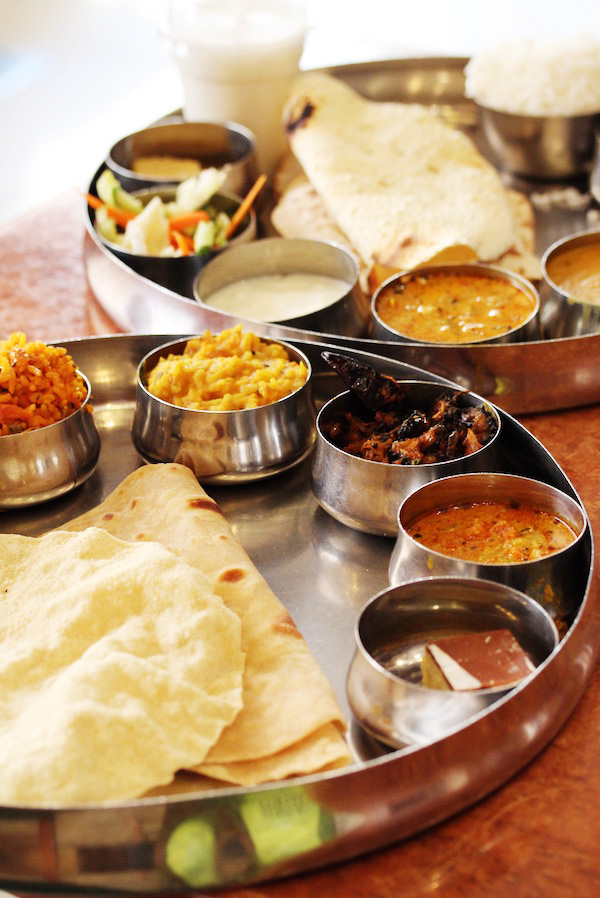 Italian (Boozy)
1st: La Spiga by Paper Moon
2nd: Antica Pesa
3rd: Porcini
The Italian category is a trickier one, for there are quite a number of Italian restaurants in town, many outside hotels.  A longstanding argument by many is that you can't be a proper Italian restaurant without serving wine, which mostly holds true except that we live in the Gulf, where conventions are different.  Still, if that's your prerequisite, I'd head straight to La Spiga at the W, which in the words of my wise friend, is Doha's most improved restaurant.  Sexy and suave, it's a perfect date night spot.  Antica Pesa in the courtyard of Kempinski Marsa Malaz has the best setting with an innovative kitchen.  Porcini has stellar food but is let down by its peculiar setting under the stairs of the Ritz-Carlton lobby.
Italian (Non-Boozy)
1st: Paper Moon
2nd: Lo Spaghetto
3rd: Nonna Zanon
I can't get enough of Paper Moon.  Surrounded by gridlocked streets and perpetual construction, the handsome Milanese-inspired space is an absolute oasis in frenetic Umm Guwailina.  It's also trendier than the crowd-pleasing Lo Spaghetto.  That trattoria is a staple of the city and has recently moved into a standalone villa in Al Saad.  Another worthy mention is Nonna Zanon in West Bay.  The food is hearty and well-made, but the slightly cold interiors underscoes how the space is not a purpose-built restaurant.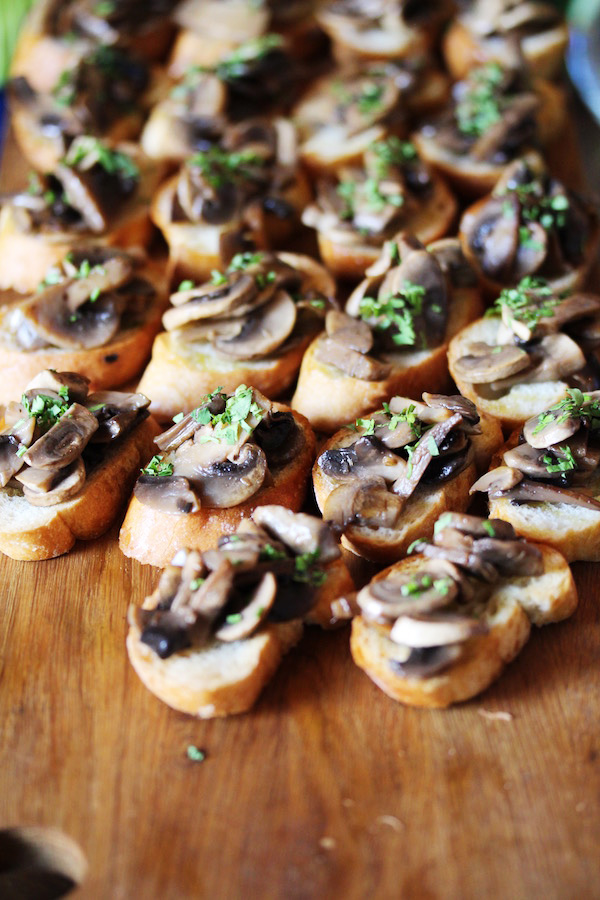 Japanese
1st: Sakura
2nd: Nobu
3rd: Nozomi
Call me old-fashioned, but for the most authentic Japanese dining experience with teppanyaki live shows and a sushi bar, nothing beats Sakura at RadissonBlu.  It's loud, sometimes boisterous, and good fun all around.  Yet, no other restaurant in Doha has the same sense of arrival as Nobu.  It sits grandly at the end of its private driveway, framed by a sparkling marina.  What an experience driving up right to the entrance… no hotel lobby, no shopping mall, nada.  The Peruvian-infused Japanese dishes are solid, though the prices can intimidate.  Nozomi at the Kempinski Marsa Malaz is also quite glitzy.  Although it doesn't bear the same brand power, the kitchen impresses nonetheless.
Kebab House
1st: Turkey Central
2nd: Al Sultan
3rd: Petra
Nothing says Gulf dining more than shawarma and grilled meats.  And nothing says Doha more than Turkey Central.  The mezzes, lamb chops, and spatchcocked chicken are simply legendary.  A few hundred metres down Al Nasr Street is Al Sultan, with a distinctly Lebanese bent offering home-style dishes in addition to grilled wraps.  There's also the multi-location Petra hawking some of the best falafel around.  It's really an Egyptian diner, and one of its biggest sellers is the heart-clogging, carb-fest koshary.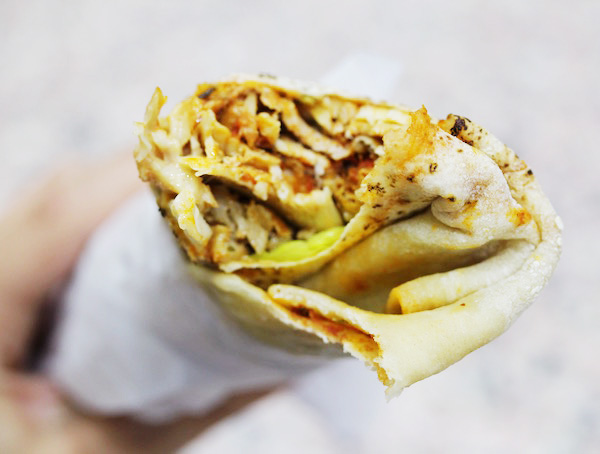 Latin American
1st: Ipanema
2nd: Latino Steakhouse
3rd: Toro Toro
Think Latin American, and I think street party.  Every day's a bit of a carnival at Ipanema in Marriott Marquis, which started Doha's churrascaria trend and continues to serve the signature unlimited grilled meats with a generous buffet of appetisers and dessert.  Latino Steakhouse in the Shearaton offers specialities spanning the whole South American continent and is the place to be if you're celebrating one of the country's national days.  Similar in tenor is Toro Toro in the Kempinski Marsa Malaz courtyard, which is quickly becoming a night spot to be seen.  It's a more elegant affair, with prices to match.
Lebanese
1st: Al Mayass
2nd: Layali
3rd: Debs w Remman
I'm very torn on this one, for I'm a hummous and tabbouleh addict if you knew one, and so many places capture my heart.  I suppose my default for sensational Lebanese fare is Al Mayass in Porto Arabia of the Pearl.  The menu has many graceful Armenian influences mixed in, and the waterside seating adds to the experience.  Despite the glorious cuisine, the place doesn't draw thick crowds, which can affect the atmosphere.  Layali (two locations: Salwa Road and Lagoona Mall) gets plaudits for its imaginative kitchen pumping out strange and wonderful concoctions from pumpkin moutabal to artichoke baba ghanoush.  Lastly is Debs w Remman in Medina Centrale, The Pearl Qatar.  It used to be my favourite spot of all, housed in a beautiful, unpretentious setting with a catalogue of wonderful appetisers.  But standards have gone wobbly, and my last visit was less than ideal.
Modern Bistro
1st: Market by Jean-Georges
2nd: Al Dana
3rd: Yum Yum
The European kitchen has evolved with the times by taking in the flavours of the world.  These restaurants probably hold the highest appeal to me because they have menus where pasta and sushi, soups and souffles mingle together amicably.  The best example of this is Market by Jean-Georges, which has long held the torch in Doha for handsome yet relaxed dining.  Al Dana at Sharq Village & Spa is more seafood focused, while Yum Yum at the top of K108 Hotel takes its cue from classical French cuisine.  All three locations also work great for romance, business, and a friendly catch-up.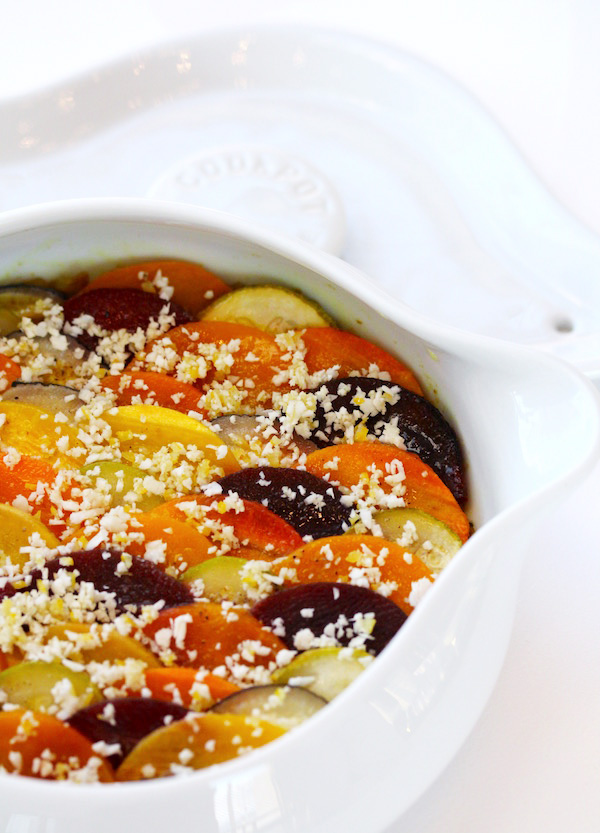 Mediterranean (European)
1st: IDAM
2nd: Mykonos
3rd: The Cellar
If you have a true foodie coming to visit, our city's showpiece is IDAM at the Museum of Islamic Art.  The brainchild of Alain Ducasse, Doha's sole fine dining restaurant uses ingredients from the Arab world in the most surprising ways.  However, it can feel stilted with its cold, museum surroundings.  This is where the InterContinental Doha's Mykonos comes in, with its Greek food and bouzouki players that encapsulate the essence of island living.  Of the many Spanish places in town, I prefer The Cellar at Oryx Rotana for its authentic food, chilled out vibe and dependable service.
Mediterranean (Asian/African)
1st: Sukar Pasha Ottoman Lounge
2nd: Argan
3rd: Oriental Pearl
The Mediterranean basin boasts some of the planet's tastiest cuisines.  My theory is that the temperate climate promotes a diverse range of delectable, sun-soaked produce.  Turkish cuisine paves the way, and it's most delicious at Sukar Pasha in Katara.  Wildly different but equally enticing is Moroccan food with its exotic tajines, the finest examples of which are found at Argan in Al Jasra Boutique Hotel.  Oriental Pearl is Levantine-Italian, not your usual mix, but both cuisines are made respectably well.  And the sprawling grounds with a playground make it a good choice for diners with children.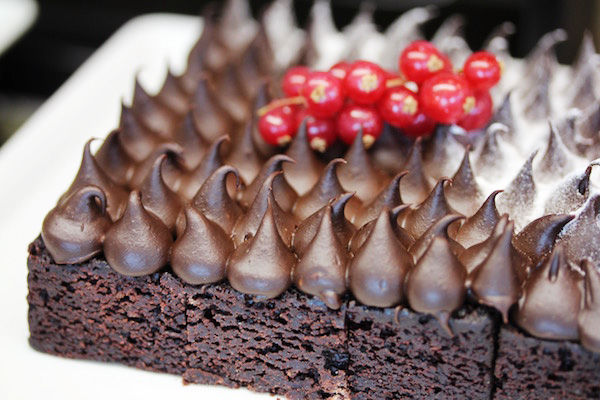 Romantic:
1st: Antica Pesa
2nd: The Anvil Rooms
3rd: Maxim
The question is… if I were to pop the question at a restaurant in Doha (or if someone were to propose to me), where would I want it to be?  First choice is Antica Pesa: soft mood lighting, a terrace overlooking a bay, it all just works.  If I'm feeling city view over sea view, then The Anvil Rooms on the 28th floor of Tornado Towers is the best option.  Also helps that the desserts there are extraordinary.  Both places are contemporary.  Maxim at the RadissonBlu, on the other hand, is the definition of old school.  Live pianist, velvet walls, and classical French dishes are all at hand to set the mood.
Self-Service/Fast Food
1st: Burgeri
2nd: Falafel Akawi
3rd: Fabio's
Who doesn't like a little grease now and again?  Answering my pangs for a juicy burger is the retro-designed, steampunk-loving Burgeri in Aspire Park.  Augmenting the succulent patties is a line of fries from different tubers and vegetables.  For something even quicker and more wallet friendly, Falafel Akawi in Bin Mahmoud is hard to beat.  Its sandwiches stand out with an abundance of fresh vegetables and the inclusion of mint.  When I'm feeling lazy and want delivery, Fabio's comes to the rescue with its generously topped pizzas with oh-so-yummy crusts.
Steakhouse:
1st: The Anvil Rooms
2nd: JW's Steakhouse
3rd: Prime
Each year I'm in Doha, I have a different favourite steakhouse.  It's an indication of how high standards are.  Overall, I still think The Anvil Rooms in Tornado Towers is the one that consistently delivers a perfect steak.  The fact that its dessert menu is stellar gives it a leg-up over JW's Steakhouse at the Marriott Doha, which is equally solid when it comes to the meats but falters in the sweet department.  Prime in InterContinental The City goes up and down in my estimation and only edges out New York Steakhouse in the Marriot Marquis this year because I don't leave smelling smoky from the latter's open kitchen.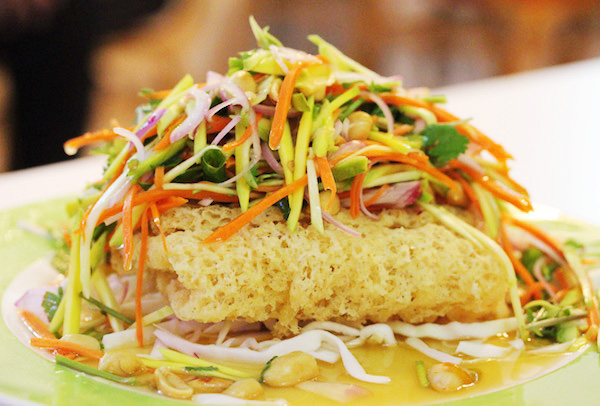 Thai (Fancy)
1st: Isaan
2nd: Sabai Thai
3rd: Jasmine Thai
It gets difficult describing the food at Isaan without resorting to hyperbole – it's royal in every sense of the word.  Caveat though, the restaurant desperately lacks atmosphere and can't shake off the feeling that it's an extension of the hotel lobby.  If it's atmosphere you seek, then try Sabai Thai.  Partially surrounded by a pond and with a giant gong to announce your arrival, the newly opened venue at The Westin just oozes resort chic.  Terrific food can also be found at Jasmine Thai in Souq Waqif.  It's a strange location, and fair warning: prices are quite high for what it is.
Thai (Cheap and Cheerful)
1st: Thai Corner
2nd: Thai Smile
3rd: Baan Thai
Not so much restaurant but a takeout, Thai Corner is a little shack in the middle of The Centre parking lot offering the best value Thai cuisine in town.  For a sit-down experience, Thai Smile in Umm Guwailina never disappoints and is open nearly all hours of the day.  Further afield in Muaither, Baan Thai feels like it's been transplanted from Bangkok.  The food is exceedingly good and the dining room quite well appointed.  Prices are slightly higher than competitors in the class, so it's not exactly cheap but very cheerful indeed.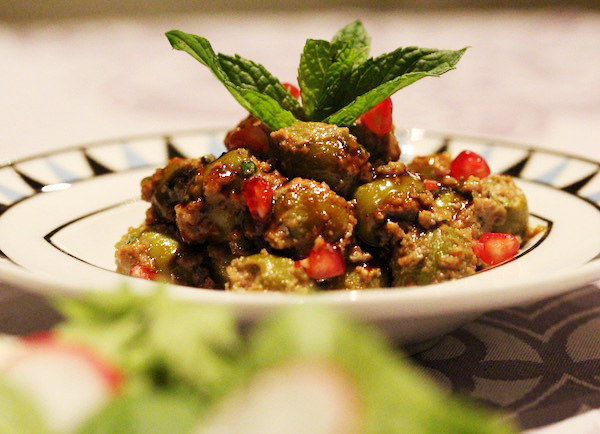 And then there are these unique restaurants that don't belong in any of the categories above but are worthy of your custom.
**
Parisa
A taste of Persia.  Priding itself with kitchens run by wholly Iranian staff, the two restaurants owned by Sharq Village in the hotel and Souq Waqif couldn't be more representative of this fine cuisine.
Spice Market
Featuring the cuisine of Southeast Asia with a French persuasion, Spice Market at the W Hotel & Residences makes fusion sexy.  Particularly popular for dinner and brunch, it also serves up some of the wildest nouveau sushi around.
Chef's Garden
Although the food is sometimes hit-or-miss, I love the ethos of this restaurant in Education City, which attempts to use much locally grown and organic  produce as much as feasible.
**I've written more extensively about many of these restaurants over the past year.  Clicking on their names links you to these reviews.**